Web Design
An outstanding design is half of your online presence success!
Put a more respectable face on your business with a professionally designed website.
We design and develop
websites for SMEs that want to grow
Capabilities
Prototyping
UI/UX Design
Responsive Web Design
Ecommerce Web Design
WordPress Design
Display Banners
Branding
UX/UI Design
Your website is the first thing a customer sees before meeting you. You need to impress.
As one of the best digital agencies in London, we can help your business reach new heights.
By combining web design with digital marketing strategy, we'll turn your small business into a digital powerhouse.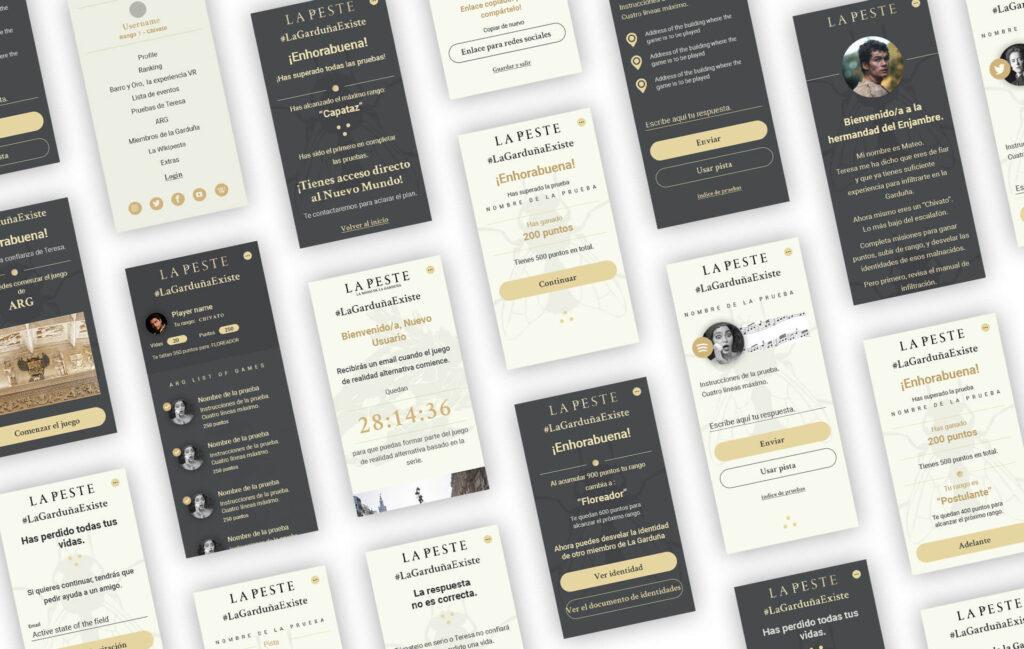 The Plague
We were recruited by "El Cañonazo" to create the UX/UI and build the official web application for Movistar+ TV series "La Peste" (The Plague), to support their transmedia universe.
Later on, for the second season, we designed and built a web platform to support an Alternative Reality Game that was set online and offline in the streets of Seville.
A professional, knowledgeable, friendly team that I can always count on to be there when I need assistance and that always delivers on time.
Tamara Huggan
XING
Book a Free Design Consultation Today!
Why is Web Design important?

The right web design is essential for your online marketing strategy.

Just having a website will not give you a competitive edge against your competitors. It needs to be mobile-friendly, look professional and load quickly in order to inspire confidence among your visitors. It impacts the perceptions of the users for your brand.
How can Web Design help my business grow?

Your customers see your web design as a reflection of your personality and the quality of the products or services you are selling.

A great web design offering a top user experience will facilitate your visitors to meet their objective – learn about you, your products or services. And it will allow you to meet yours – get qualified leads, sell your products or services, and grow your business.
Can Web Design improve my conversion rate?

Definitely!

Do you know that 76% of consumers say the most crucial factor in a website's design is "the website makes it easy for me to find what I want"?

A professional web designer ensures that the elements of your page are consistent (fonts, images, colours, logos) and following the same style. Web design also helps define how your website needs to look like across mobile and desktop devices to ensure optimal user experience, and applies principles for optimal placement of text, call to actions buttons and so on.
Elevate your brand
expanding your digital presence