Website Redesign and SEO Transformation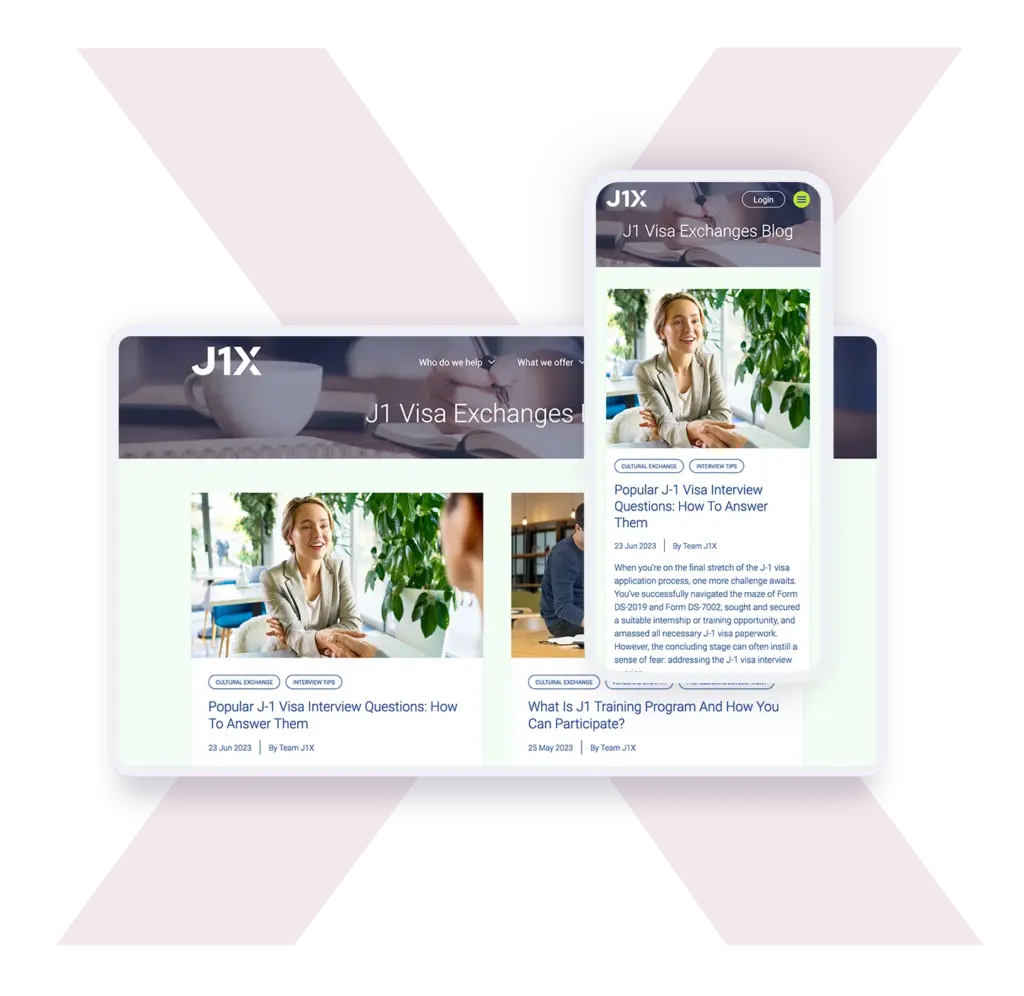 Client Background
J1 Visa Exchanges is a prominent platform facilitating J-1 visa exchange programs in the United States. Their mission is to streamline the process for international students and professionals seeking J-1 visa opportunities while ensuring compliance with all regulations.
Reviving J1X
A Dual-Pronged Approach to Success
The Challenge
When J1 Visa Exchanges approached our agency, they faced multiple challenges. Their website was outdated, slow, and lacked the visual appeal necessary to engage their target audience effectively. Additionally, their online visibility was minimal, with poor organic traffic and a limited number of keywords ranking on Google.
Our Approach
We took on the challenge of not only redesigning their website but also significantly improving their SEO metrics.
Our strategy included a comprehensive website redesign and SEO optimisation plan.
Website Redesign
Enhanced Visual Appeal
We revamped the website's design, incorporating modern aesthetics, user-friendly navigation, and a responsive layout to provide an optimal user experience across all devices.
Content Enhancement
Our team worked on refreshing and updating the website's content to make it more engaging, informative, and aligned with SEO best practices.
Improved Page Speed
We optimised the website for faster loading times, ensuring that visitors wouldn't be deterred by slow loading pages, which often leads to higher bounce rates.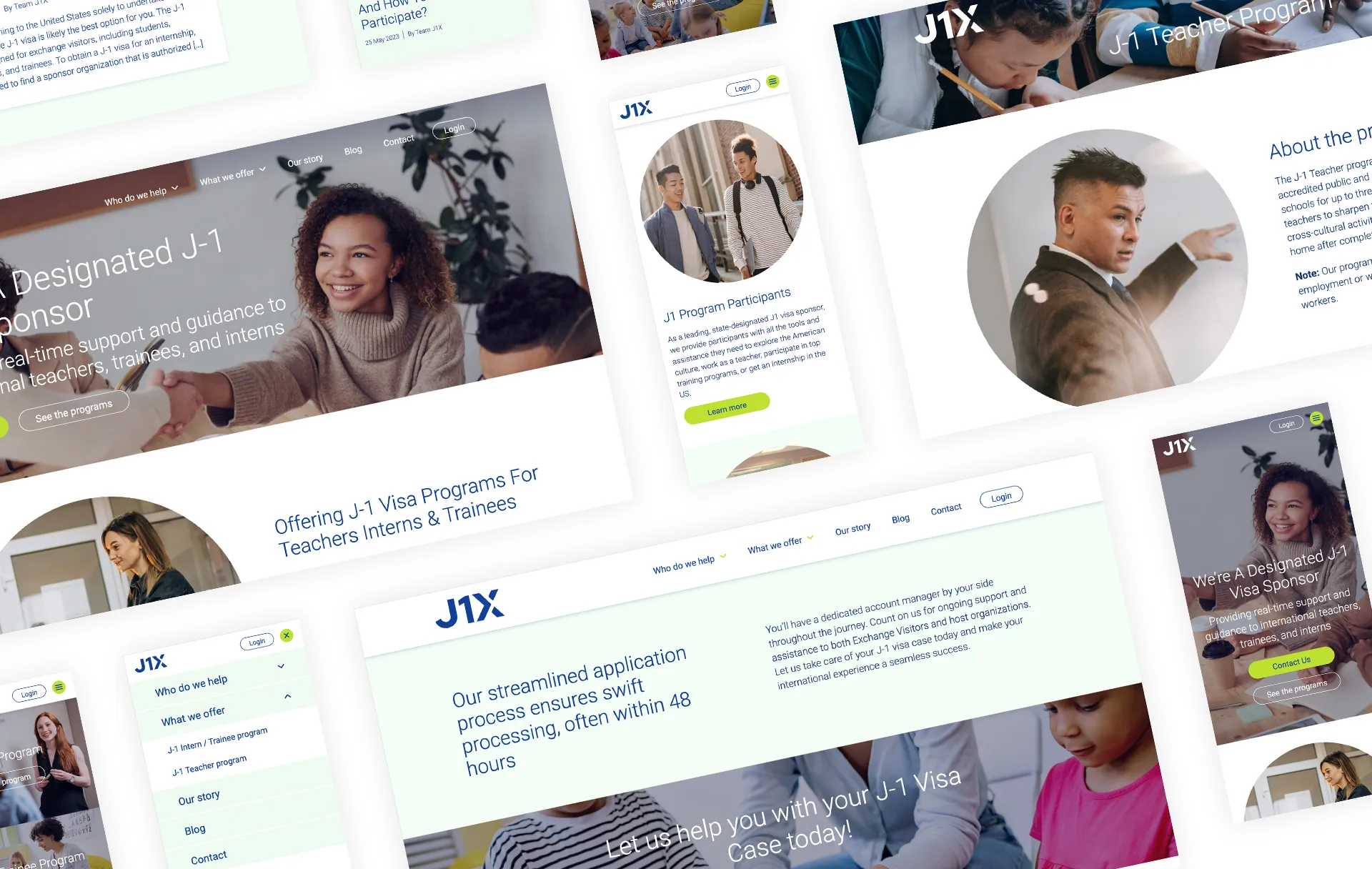 SEO Transformation
Keyword Research
We conducted in-depth keyword research to identify the most relevant and high-value keywords in the J-1 visa exchange industry. This laid the foundation for our SEO strategy.
Onsite Optimisation
We optimised various on-page elements, including titles, meta tags, element hierarchy, internal and external links, image tags, schema markup, and page content.
This alignment with our keyword analysis helped increase J1 Visa Exchanges' search engine visibility.
Technical SEO
After completely redesigning the website, our team meticulously crafted an optimised structure to ensure top-notch performance across all devices.
Furthermore, we conducted a thorough review and ensured that the website was properly configured for efficient crawling and indexing.
Content Creation
We created high-quality, keyword-rich content tailored to the target audience and industry, further enhancing the website's SEO performance.
SEO Results
after 6 months
229

%

ORGANIC TRAFFIC INCREASE
1700
CLICKS ON SERPS IN AUGUST (VS 554 IN MARCH)
67
KEYWORDS IN THE TOP 10 GOOGLE RESULTS
Conclusion
The partnership between J1 Visa Exchanges and our agency exemplifies the significant impact of a well-executed website redesign and SEO strategy. By enhancing the website's visual appeal, speed, and content quality, we are not only attracting more visitors but also transforming their online visibility.
J1 Visa Exchanges is now better positioned to serve international students and professionals, ensuring a seamless J-1 visa exchange experience.
Are you seeking similar results for your business?
Whether it's a website redesign or SEO optimisation, don't hesitate to contact us.