UEP!FLY
Case Study
Uepfly was born in the spring of 2021 with enthusiasm, dedication and professionalism. But also with the immense experience of Swiftair to the needs and circumstances of the passenger, express parcel and general cargo markets. The airline is focused on flights through the iconic Balearic Islands.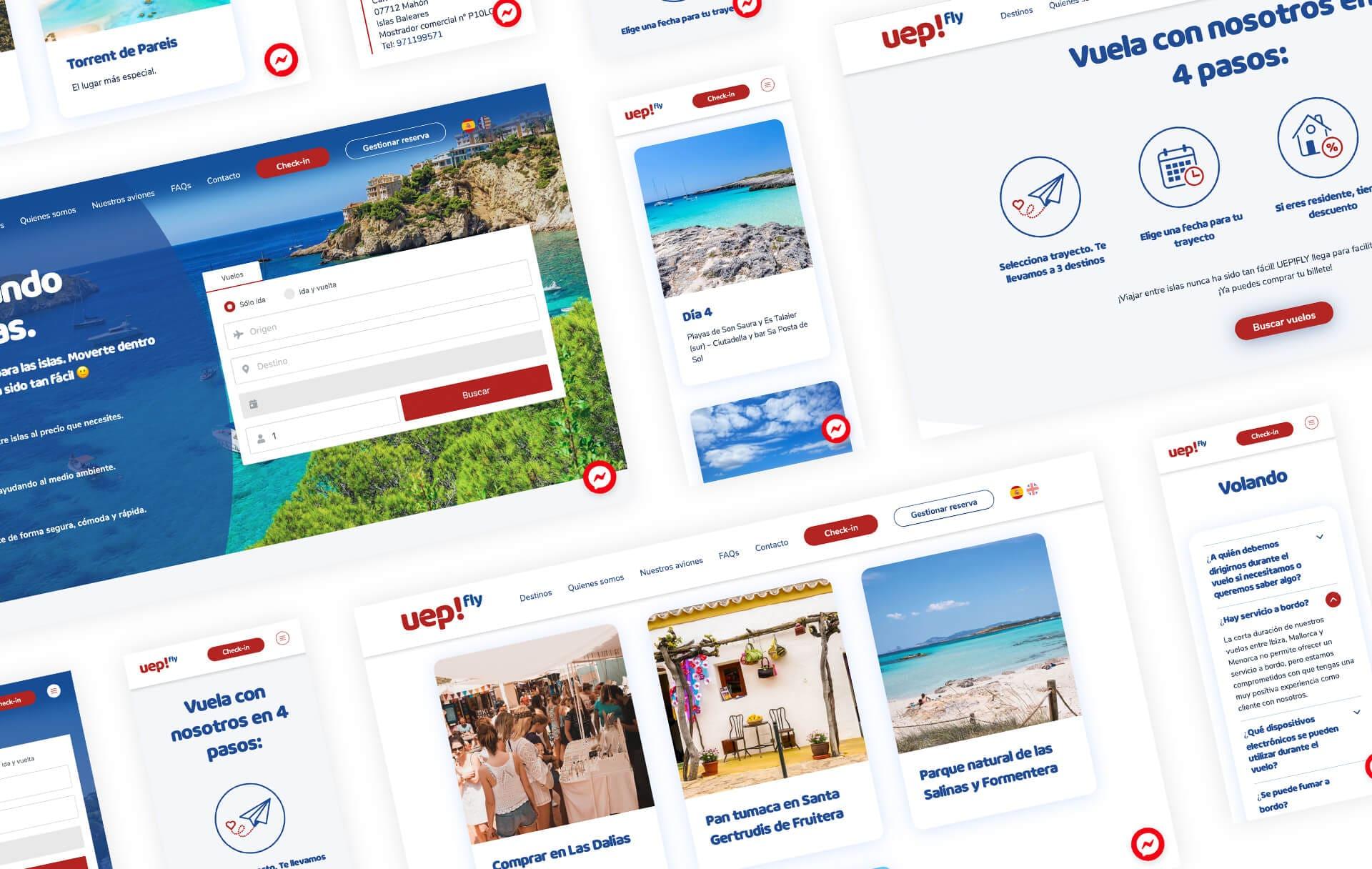 UEP!FLY
UEP! FLY is Swiftair's subsidiary for inter-island flights in the Balearic Islands.
Consulting
Graphic design
UX/UI design
Mobile web development
Website maintenance
Website support
We were hired by Efya Digital to design and develop a multilingual website for this newly born airline.
UEP!FLY required the website to be launched in a short time to take advantage of the summer season and holiday demand post COVID lockdowns.
Read more about this case study on our behance page.
Website design
process
The Challenge
Reflect the company's enthusiastic spirit and bring its visual characteristics to a new level.
Styles
Despite being a new airline, Uepfly already had some predefined assets that needed to be reworked and extended to be better applicable in a web environment.
As one of the provided assets, the logo dictated the use of the Quentin pro font on the website. While adhering to important UX rules, we made the most of this constraint.
Custom iconography
A significant part of communicating with users went through the development of custom icons. They also reflect established visual style rules and synthesize key information that users need to have an instantaneous impression of.
Mobile
With the majority of users accessing the website through their phones, it was essential that mobile UX interactions and perceptions were sleek, easily accessible, quick, and clear.
Reusable components
One of our clients requested more flexibility in backend management, so we developed a building blocks approach.
The blocks were designed to be adaptable so that we can create better harmony in all future combinations when creating new web pages.
Outcome
We launched the website in record time, so UEP!FLY could take advantage of the summer season and holiday demand.
Looking for a reliable digital agency to boost your online presence?