WINGX
Case Study
WINGX were looking to move their brand forward in the digital space. They initially contacted us to add new features to their existing website, and we ended up providing a full range of digital services.
The results could be seen results immediately.
The migrated website was much faster and better-performing compared to their previous one.
Since then, we have been working with WINGX to deliver any digital service their business needs as well as consult and advise them from a technical and creative point of view.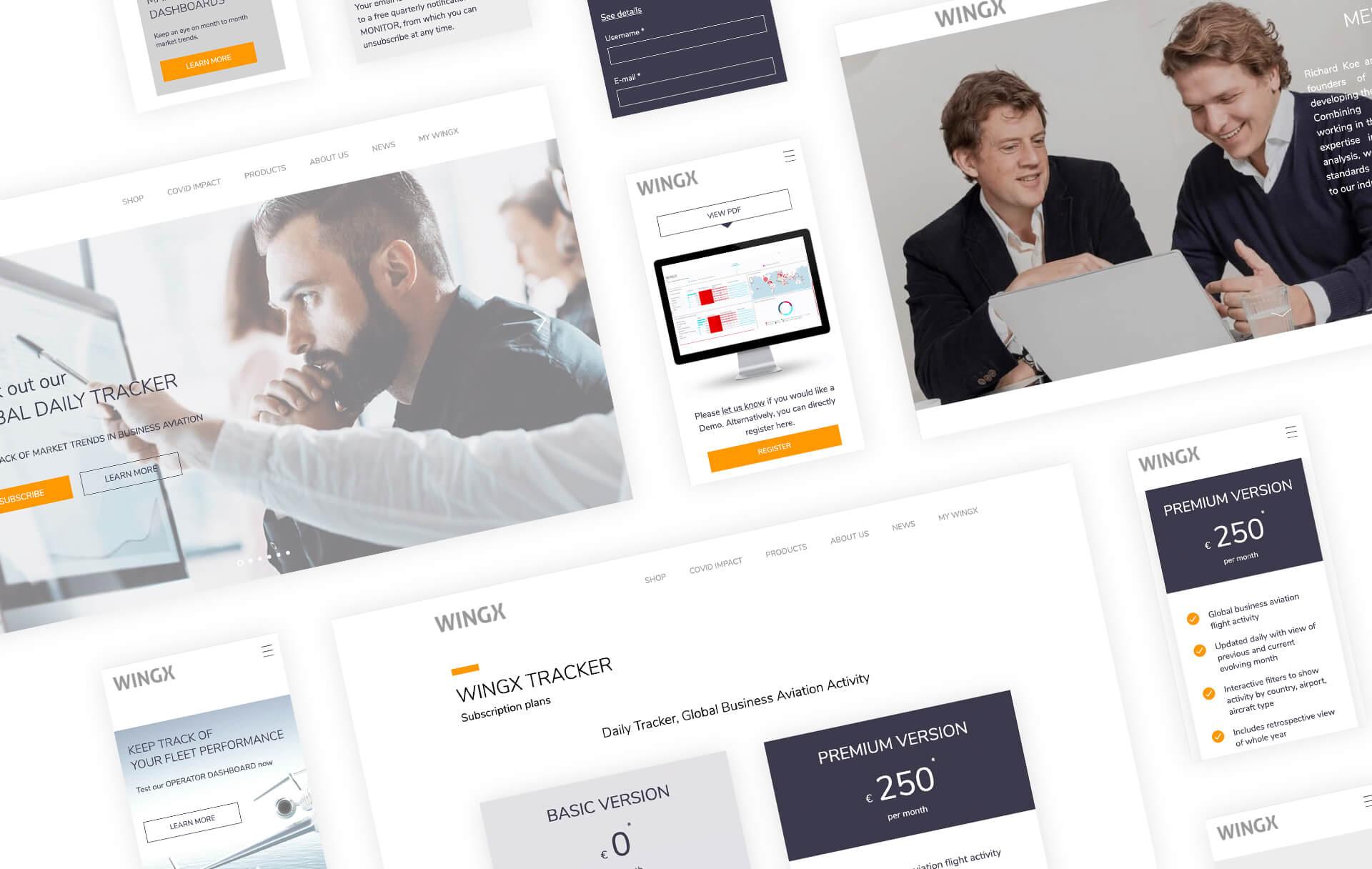 Wingx Advance
WINGX is a data visualisation company headquartered in Hamburg and Geneva. They provide industry-leading decision-making tools for executives across the aviation supply chain.
Consulting
Brand refresh
Graphic design
Web design
Front end development - HTML / CSS / Javascript
WordPress development
CRM integration (Zoho)
Video production
Payment gateway integration
Website hosting
Web maintenance & support
Online marketing
WINGX were referred to us by one of our customers. They were looking to add new features to their website built on WIX.
WIX is a great platform for businesses who are starting out, but as your requirements and traffic needs grow, you may find it slow and limited.
This is what was happening to WINGX, so we advised to migrate their website to a much faster and flexible solution, a WordPress CMS website hosted at Pantheon.
Looking to supercharge your digital marketing strategy?