QuizVideo
Case Study
With a similar concept than HQ trivia in the US, we were tasked to carry out the business analysis, create the brand identity and develop a web application to stream real time trivia games where users could win various prizes each day.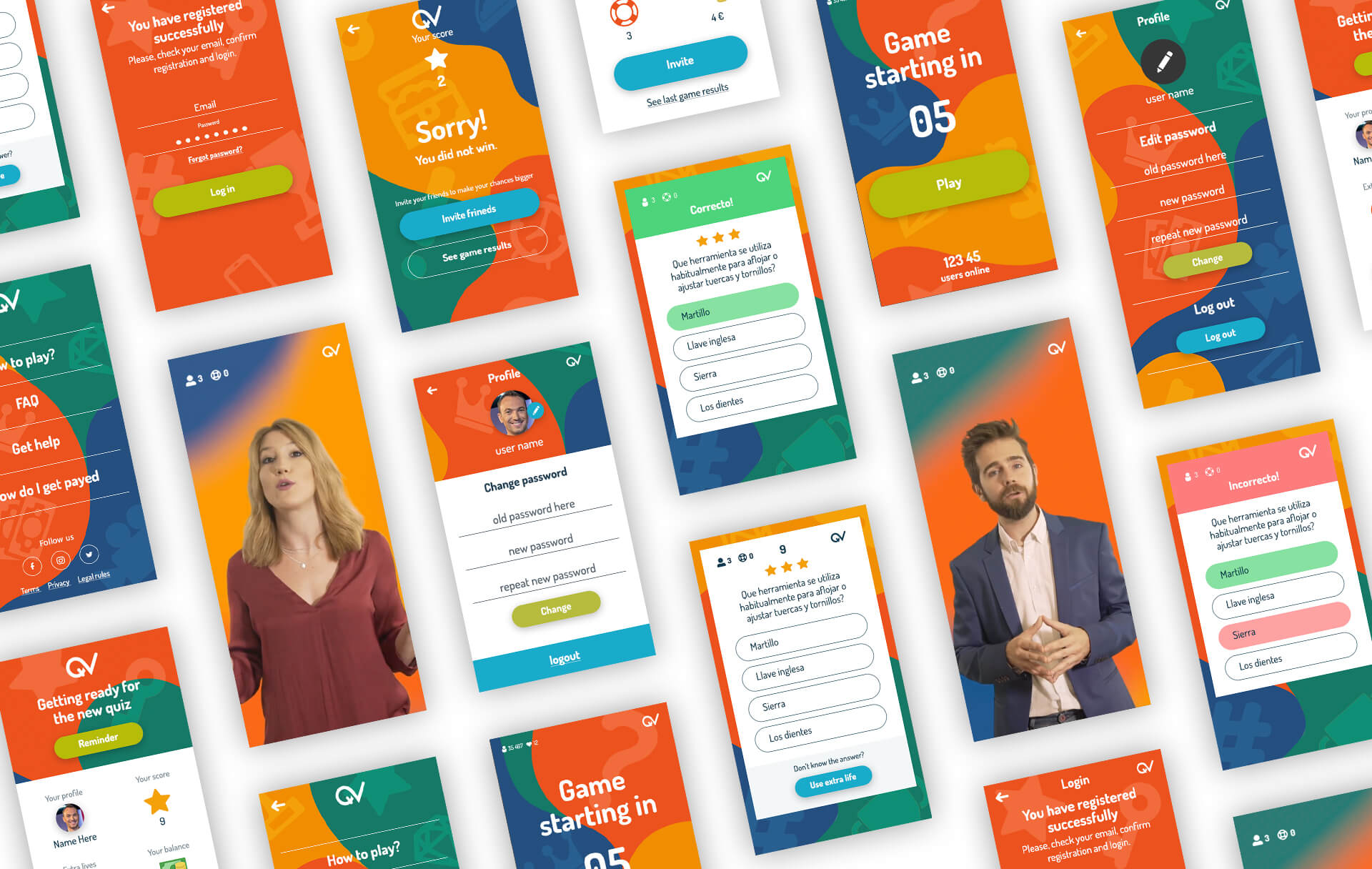 QuizVideo
QuizVideo is a Spanish startup that combines the fun of mainstream media trivia games with the interactivity of your mobile phone.
Brand identity
Graphic design
Web design
App development - HTML/CSS/Angular/Node.js
AWS hosting setup
Project management
CTO
We were the creative/technical part of the Quizvideo startup.
We created the branding, developed the web application and provided technical support during the games.
The project was extremely challenging because live trivia games were held every day, sometimes twice a day. So, as a startup in its early stages, we had to improvise some things on the go, with little room for mistakes.
At a time where competition between live trivia apps was fierce, Quizvideo proved its business model and was engaged by one of the biggest Spanish TV channels to integrate the quizvideo techonology in one of their mobile apps.
Looking for a reliable digital agency to boost your online presence?