Quizvideo
Case Study
QuizVideo was a mobile application that rewarded cash prizes to players through live trivia contests.
At a time where competition between live trivia apps was fierce, Quizvideo proved its business model and was engaged by one of the biggest Spanish TV channels to integrate the Quizvideo techonology in one of their mobile apps.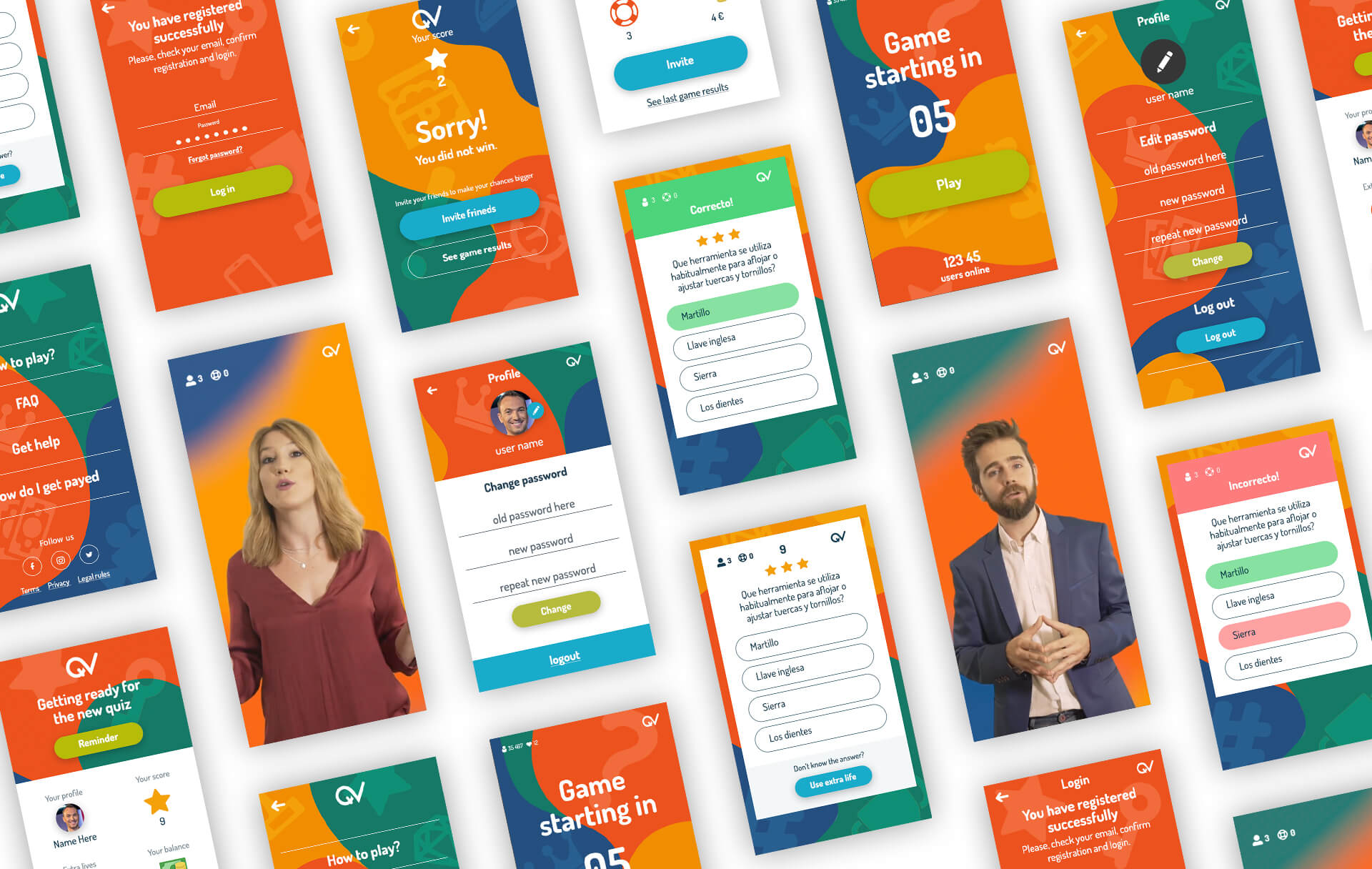 Quizvideo
QuizVideo was a mobile web application that offered live game play and rewards for players who could accumulate points faster than the competition. The mobile web app could be played on any devices, and featured a variety of trivia games covering topics like pop culture, history, and science. Players could use their knowledge to earn points and prizes, and compete against friends or other users from around the world.
Brand identity
Graphic design
UX/UI design
Mobile web development
Stack HTML/CSS/Angular/Node.js
AWS hosting setup
Project management
CTO
Quizvideo was a mobile web application with live games for trivia lovers.
We developed the branding, created the mobile web application and provided technical support for the game.
Quizvideo was focused on creating a joyful experience through the use of bright colours, smooth shapes and a lively atmosphere.
The visual language we created had to work both on small screens and large format displays.
The project was challenging due to the frequency of the games. Sometimes there were two games happening in a day.
View more on our behance page.
Customer
Testimonial
We sold the project to Mediaset, one of the Spanish leader TV networks. The project was a huge success and led to new developments.
Edu Celorio
Quizvideo
Looking for a reliable digital agency to boost your online presence?