User Experience Services
We acknowledge that UX design plays a crucial role in converting website visitors into paying customers. That's why our design team is entirely committed to ensuring that your digital products incorporate all the essential features required to improve conversion rates and align with your business objectives.
UX & UI Design Services
For A Strong Customer Experience
Capabilities & Tools
User Interface Design
User Flows & Personas
Wireframes
Functional Prototypes
High-Fidelity Designs
Responsive Design
Adobe XD, Figma
InVision
Graphic Design
Crafting Beautiful Design
Good UX (user experience) drives site visits and leads to purchases. To achieve this, you need a well-designed website that provides users with an optimal experience.
As your creative agency partner, we are committed to helping you achieve digital excellence. Whether you're launching a new project or seeking to revamp an existing one, our design team is here to collaborate with you every step of the way. Our modern, aesthetically pleasing designs are not only visually striking but also tailored to help you achieve your business goals.
Together, we can transform your online presence into a work of art that not only meets but exceeds user expectations.
Key Clients &
Web Design UI UX Case Studies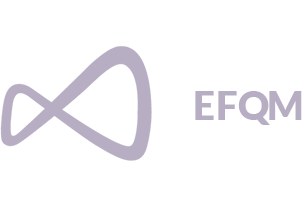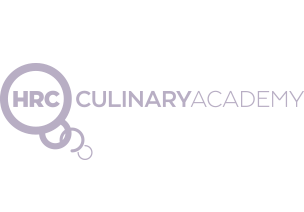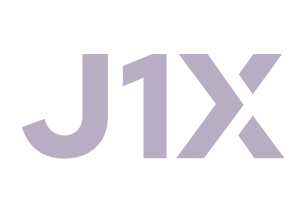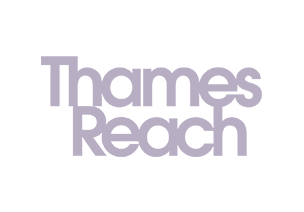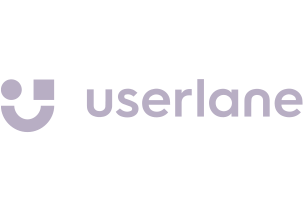 Client
Testimonial
We get more applicants because of the easy process of filling out the form. We notice that people spend more time reading on content that they couldn't find before, and overall we have way more possibilities for conversion and future automatisation of the entire promotional/sales funnel.
VP of Marketing
HRC Culinary Academy
Our Comprehensive
User Experience Design Services
User Research & Analysis
Understanding your design requirements is at the core of our approach. We begin by gaining a deep understanding of your brand, industry, and target audience. This allows us to tailor our design strategies to align seamlessly with your digital strategy and content strategy. By immersing ourselves in your vision, we ensure that every design element we create reflects your brand's essence and values.
UI and Interaction Design
Our user experience designers craft visually appealing and user-friendly interfaces, making interactions an enjoyable experience for your users.
Mobile First and Responsive Design
In an era of mobile dominance, we prioritise mobile-first design, ensuring your digital experiences shine on all devices.
Rapid and Interactive Prototyping
Prototyping allows us to visualise ideas quickly, making the design process more efficient and effective.
Customer Journey Mapping
Mapping the user journey is essential to create seamless and intuitive experiences. We plot every step, ensuring your users have a smooth ride.
User Testing
Continuous testing and refinement in the design phase ensure that your digital solution meets user expectations and delivers optimal performance.
Wireframing
Our wireframes provide a clear blueprint for your project, ensuring every element is in its rightful place.
User Experience FAQs
Why is User Experience important?

The significance of excellent user experience cannot be overstated. The way users navigate your website and fulfill their needs directly influences their subsequent actions. By providing a seamless user experience, not only do you foster customer loyalty, but you also create a delightful environment where website visitors easily find what they seek.
How can User Experience contribute to the growth of my business?

User Experience has a profound impact on how users perceive your brand and make decisions regarding trust and engagement. When users have a positive experience on your website, they are more likely to become clients. Additionally, satisfied users often recommend websites with excellent UX to others, helping to expand your customer base organically. By prioritising good UX, your business naturally grows in value and attracts more potential customers.
Can User Experience improve my website's conversion rate?

Absolutely! The connection between a user landing on your website and their decision to stay or convert is critical. Within seconds of arrival, users determine whether they want to explore further or exit the site.

By providing a seamless and user-friendly experience, UX empowers users to make informed choices and increases the likelihood of higher conversion rates.

Studies show that 51% of consumers will never do business with a company again after one negative experience, highlighting the significant impact UX can have on conversions.
How does User Experience drive site visits and lead to purchases?

Good User Experience is a driving force behind attracting visitors to your website and motivating them to make purchases. When users have a positive experience navigating your well-designed website, they are more likely to spend time exploring its content. This increased engagement creates a favorable perception of your brand, leading to greater trust and a higher propensity to make purchases. By prioritising UX, you create an optimal environment that encourages users to take action and convert.
How do online channels impact my brand's perception?

Online channels have a profound impact on shaping my brand's perception in the eyes of consumers. With the increasing popularity and accessibility of the internet, customers turn to various online platforms to gather information and form opinions about brands.

A strong online presence can enhance your brand's image, credibility, and visibility, while a negative online reputation can be detrimental.

Social media platforms provide a space for real-time interaction, enabling you to engage with customers and address their concerns promptly, thereby strengthening their trust and loyalty. Additionally, positive reviews and testimonials shared on websites or review platforms can influence potential customers and build credibility for your brand.

Conversely, negative feedback or comments can quickly tarnish your brand's reputation, thus reinforcing the importance of consistent online reputation management.

Therefore, it is essential to proactively manage your brand's online channels, ensuring that they convey the desired message, resonate with target customers, and align with your overall brand identity.
51% of consumers will never do business with a company again after one negative experience. (Source: HubSpot)
Did you know?
Online channels play a critical role in the perception of your brand. Those that do not start their journey now will be left behind. (Source: Deloitte) Let's convert your visitors into sales!
Reach out to us today to discover how we can enhance your online sales by aligning with your business requirements and delivering an enjoyable user experience design.