The Plague
UX / Web design / Web development / AWS Hosting
In 2017 we were recruited by "El Cañonazo" to do the web design and build the official web application for Movistar+ TV series "La Peste", to support their transmedia universe.
In 2019 we designed and built the Season 2 web platform, an Alternative Reality Game for "La Peste" fans.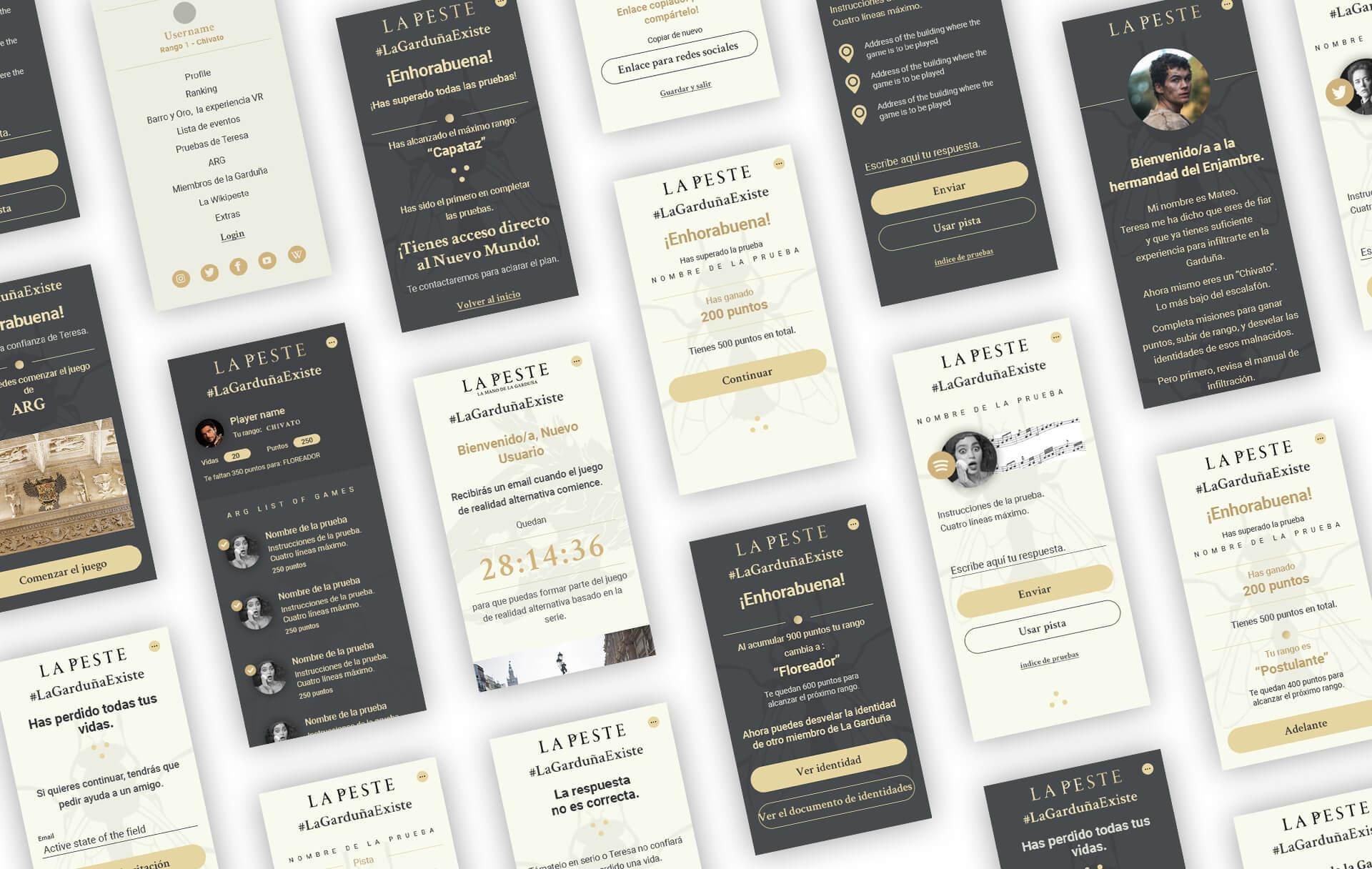 The Plague
La Peste (The Plague), a Spanish superproduction by Movistar+, is a drama set in Spain where you can observe the recreation of the city of Seville in the late Sixteenth century.
UI / UX
Creative and graphic design
Web design
Web development - HTML/CSS/Angular/Laravel
AWS infrastructure setup
Project management
CTO
For the first season of the TV series, we designed and developed the website that served as the container of the transmedia universe of "La Peste" (The plague). Week after week, new content created across the internet (youtube channels, podcasts, social media accounts, wiki) was published on the website, which also allowed "La Peste" fans to get educated through the changes experienced in the city since the 16th century throughout video documentaries and interactive maps.
For the second season, called "La Garduña existe", we designed and developed the Web App for the Alternative Reality Game that was put in place in the city of Seville. "La Peste" fans became part of the game and they were requested to resolve some challenges online and physically throughout the city of Seville to earn points and uncover the villains.
The Plague's Transmedia Universe is the transmedia expansion of the fictional series produced by Movistar+, The Plague. This project is made up of more than 350 minutes of audiovisual content, spread throughout 8 formats addressed to different audiences. Every fan of the show can explore The Plague's universe in every way they prefer: through documentaries, podcasts, websites, geolocated tours, cooking shows, youtubers and making-ofs.
Looking for a reliable digital agency to design your website?