The Plague
Case Study
We created the UX/UI for the two seasons of Movistar TV series "The Plague" (La Peste). The objective was to create a website that accurately reflects the brand, is engaging and memorable, and is responsive for use across all platforms.
We are excited to have been given this opportunity to work on such an iconic series and to help create an immersive experience for fans of the show.
User experience
for La Peste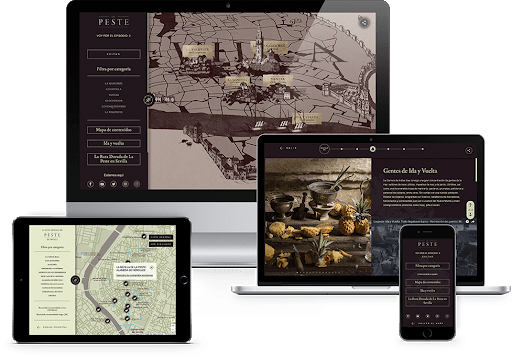 The Plague, by Movistar+
The Plague is a Spanish historical drama television series created by Alberto Rodríguez and Rafael Cobos for Movistar+. It tells a crime story set in the 16th century Seville during an outbreak of the bubonic plague.
We were recruited by "El Cañonazo" in Spain to create the UX/UI for the two seasons of Movistar+ TV series "La Peste".
This universe allowed fans to interact with the show on a deeper level and experience enhanced content.
Project
Details
Services provided
Consulting
UX/UI
Web design
Website development
Website hosting
Website maintenance
Content Management System
24x7 website monitoring
The Project
The objective of this project was to expand the narrative of La Peste through different digital content and open it up to user participation, enriching their experience.
Websites need to be able to keep users engaged, and one way to do that is through good content navigation and discovery. Content navigation is the process of organising website content in a way that is easy for users to find and navigate to. Good content discovery is when users are able to easily find the content they are looking for.
Websites are often packed with content in an effort to provide as much information as possible to the user. However, this can often be overwhelming and users can have difficulty finding what they are looking for.
Our user experience team focused on making these websites more intuitive and less content-heavy, so that users can easily find the information they need.
The project used a variety of digital tools to create a more immersive and interactive experience for users. By incorporating user feedback and participation, the project was able to create a more complete and engaging story, which allowed for a better user experience overall.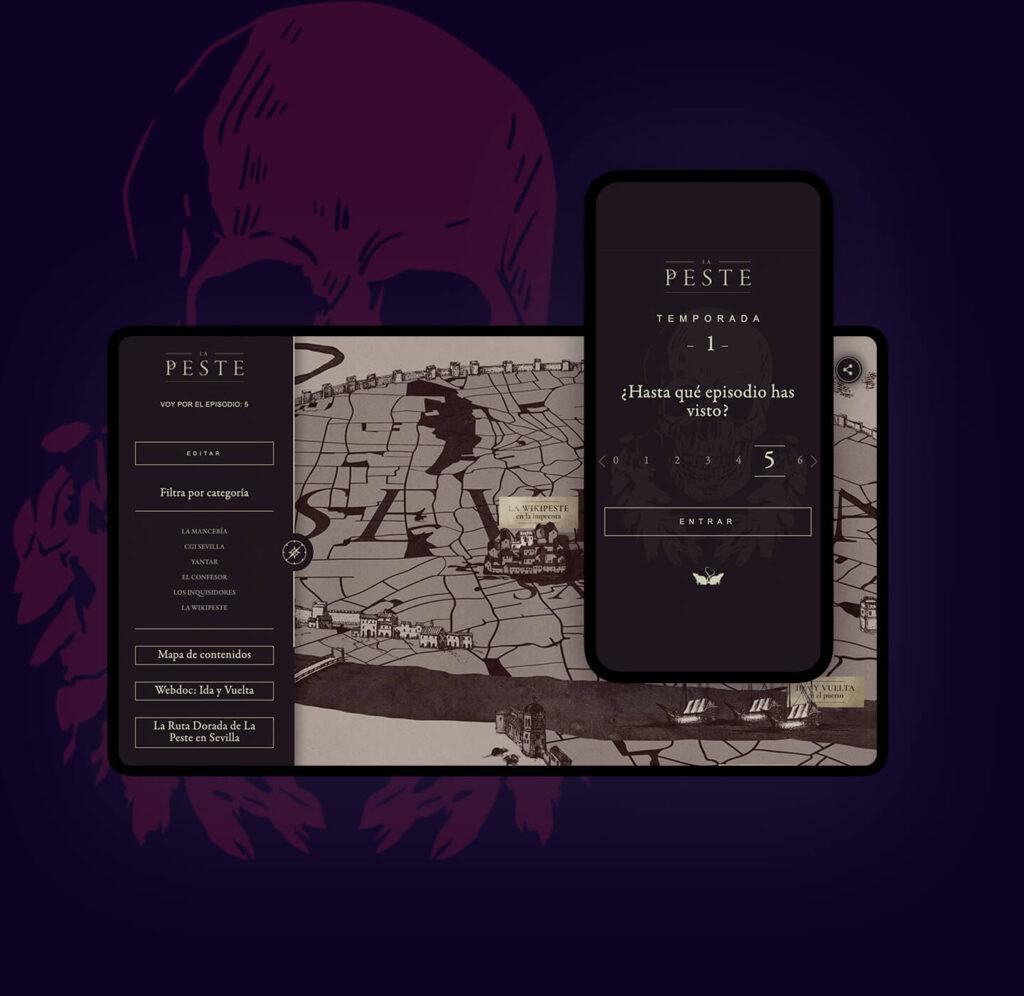 La Peste - Season 1
In Season 1, the web application was intended to serve as a container for the transmedia universe of "La Peste".
As the show progressed, new content was created and displayed on the internet through the web application.
The web application also offered interactive experiences for users visiting Seville, allowing them to explore the world of the show in greater detail.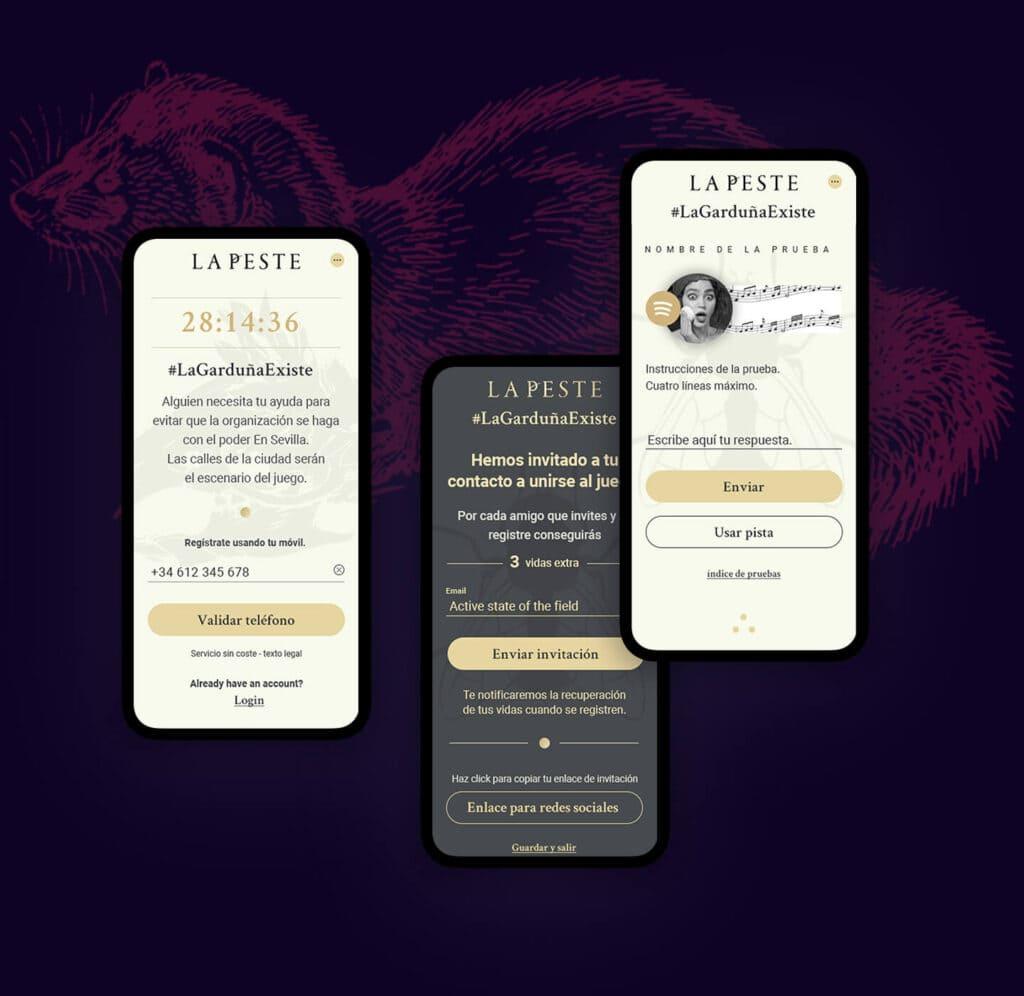 La Peste - Season 2
In season 2 of "La Peste", we developed an ARG (Alternative Reality Game). The ARG allowed fans to experience the show in a new way and interact with the characters and world of the show.
La Peste fans were invited to play and solve challenges online and in person in Seville. This would earn them points and help them climb positions in La Garduña.
The identity of "El Gran Maestro" could be uncovered by solving all games.
Let's create delightful digital experiences for your customers