The Plague
UX/UI Case Study
We were recruited by "El Cañonazo" in Spain to create the UX/UI for the two seasons of Movistar+ TV series "La Peste".
The objective was to reflect the true qualities of the brand, be engaging and memorable. The websites should also be responsive for use across all platforms.
We focused in making the websites intuitive and less content heavy. We designed and implemented the most suitable approach to content navigation and discovery. We used emotive imagery, achieving a more exciting and dynamic experience for users.This increased brand awareness and communicated the unique "La Peste" personality in a memorable and engaging way.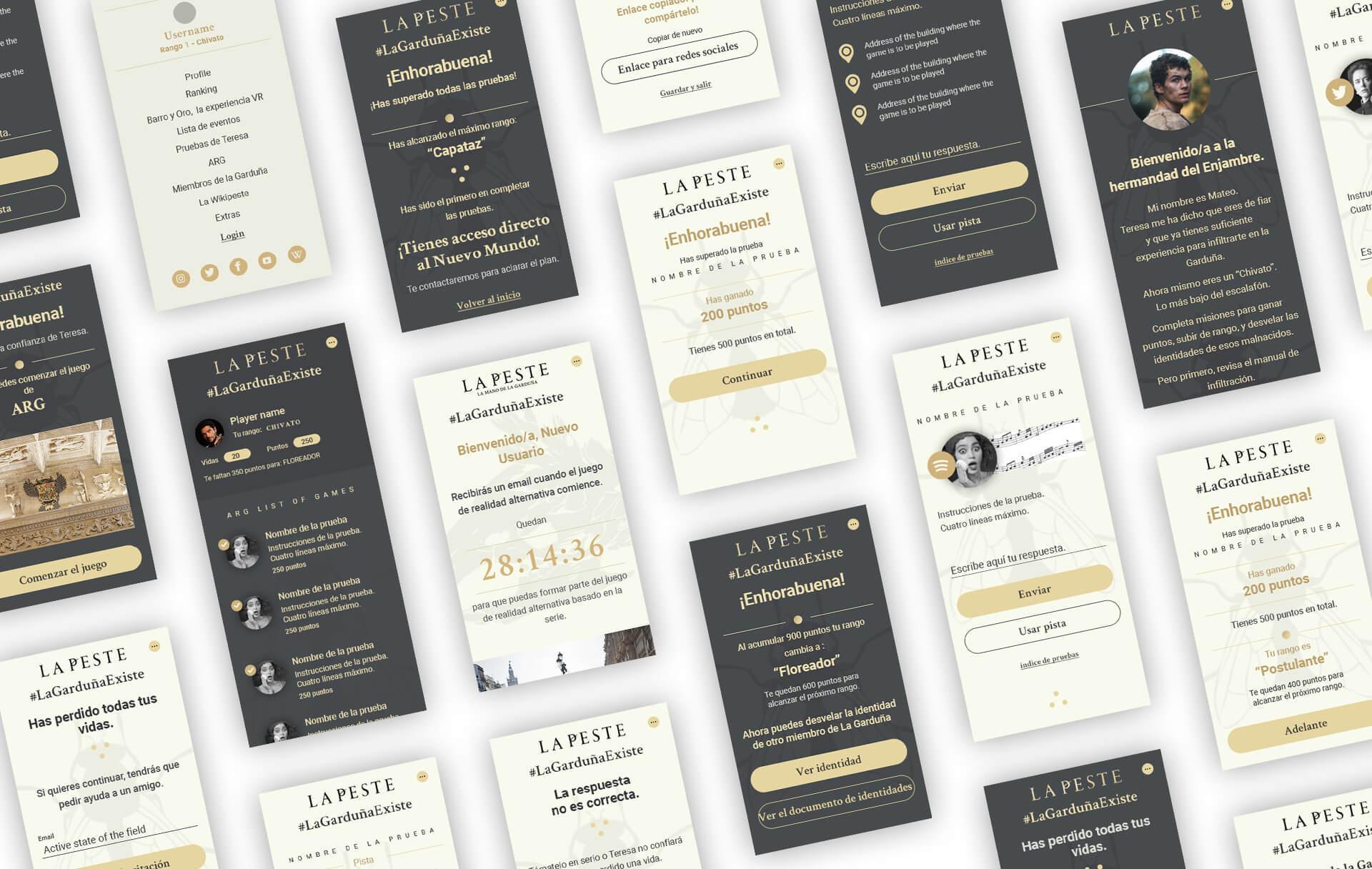 The Plague
La Peste (The Plague) was a Spanish superproduction created by Movistar+. For each of the two seasons, a rich digital transmedia universe was created to give La Peste fans additional interactions and enhanced experiences.
Consulting
UX/UI
Web design
Website development
Quality assurance
Project management
AWS hosting setup
Website support
In Season 1, the web application was intended to serve as a container for the transmedia universe of "La Peste". As the show progressed, new content was created for the Internet and displayed in the web application. The web application also offered interactive experiences for users visiting Seville.
In season 2, we developed an ARG (Alternative Reality Game). The fans of "La Peste" were invited to play and solve some challenges online and in-person in Seville. This would earn them points and help them climb positions in "La Garduña". By solving all games, they would uncover the identity of El Gran Maestro.
Let's create delightful digital experiences for your customers