Website Development
Your website should be the hardest-working member of your team. Is it pulling its own weight?
We boost
your sales with website development
Capabilities
Marketing Websites
Landing Pages
Website Optimization Services
Mobile Web Applications
Shopify Ecommerce
Multilingual Websites
Agile Digital delivers sustainable websites and mobile applications that are mobile-friendly, accessible and optimised for performance and search engines.
As people's expectations for mobile experiences have grown, simply loading on a mobile device is no longer enough; mobile sites must be fast and relevant.
53% of visits are likely to be abandoned if pages take longer than 3 seconds to load. (Source: Google)
Web Development
case study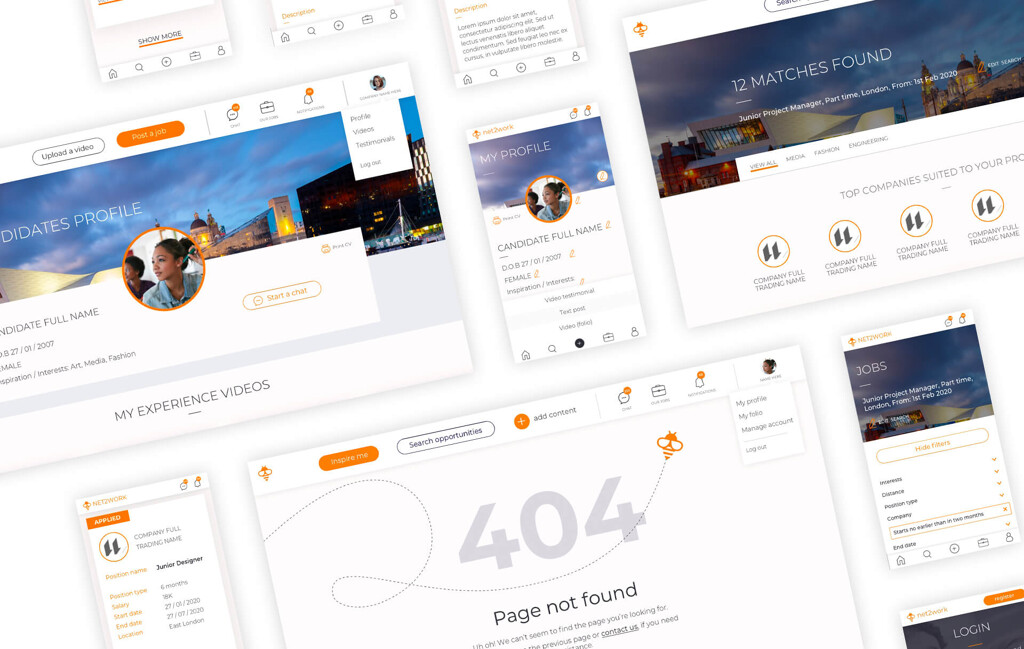 Net2work
Development of a social network that aims to inspire and connect young people with companies. Their goal is to create opportunities for young people to pursue internships, apprenticeships, and jobs.
Stack used: React.js / Node.js / Laravel / MySQL / AWS
It's been incredible. The website looks great and works well. Even when we find little things that need to be tweaked, Agile Digital Agency is able to get to it straight away.
Regarding the process, they never said that the couldn't do anything. Rather, they always found a way to implement my ideas as well as their own. They've found little things that I haven't seen, which has made all the difference.
Charlie Stein-Cohen
Net2work
Elevate your brand
expanding your digital presence