Website
Development
If you are looking for the best web development company to partner with, look no further.
Web development services
to move your project to the next level
Capabilities
Mobile Web Applications
SaaS applications
REST APIs
Svelte/Node/Express/MongoDB
WordPress Development
Shopify Ecommerce
Multilingual Websites
Marketing Websites
Landing Pages
Marketplaces
Have a great idea and are ready to take it to market?
Agile Digital can help you move your idea from concept to design and finally to development.
As experts in the development of mobile web applications and responsive websites, we are the best partner you can find for your online success.
As people's expectations for mobile experiences have grown, simply loading on a mobile device is no longer enough; mobile sites must be fast and relevant.
53% of visits are likely to be abandoned if pages take longer than 3 seconds to load. (Source: Google)
Website Development
case study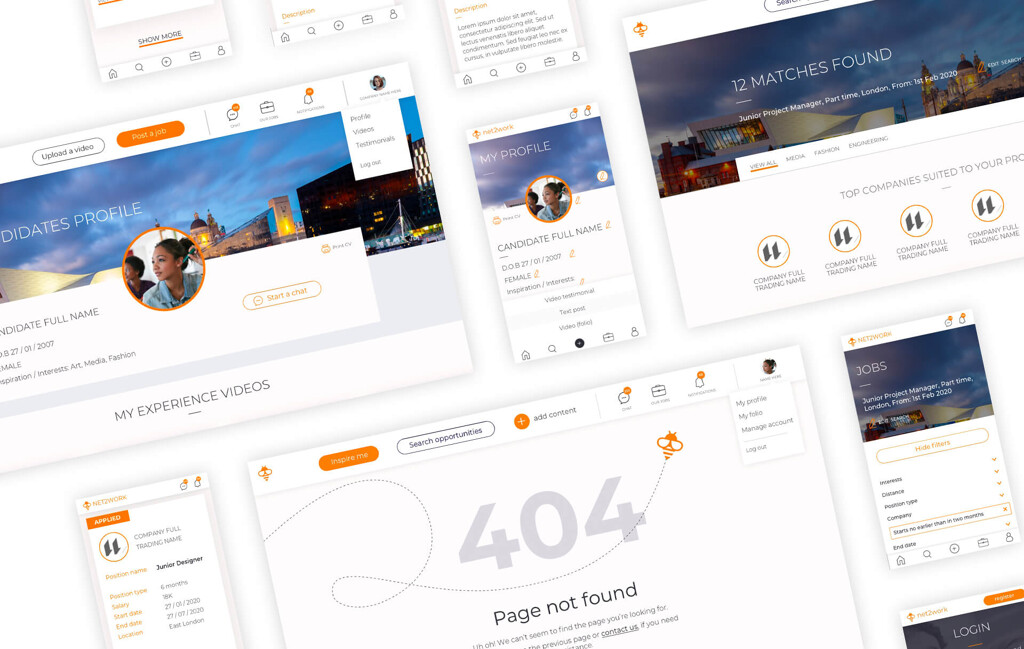 Net2work
Development of a social network webapp that aims to inspire and connect young people with companies. Their goal is to create opportunities for young people to pursue internships, apprenticeships, and jobs.
Stack used: React.js / Node.js / Laravel / MySQL / AWS
A peer of mine who had a large business had recommended Agile Digital Agency, so I took a look. Out of everyone that I'd spoken to, Agile Digital Agency was the best. They said they could do everything that I wanted in terms of rebuilding the system in a cool and effective way.
Charlie Stein-Cohen
Net2work
Get your website developed by experts!
Elevate your brand
expanding your digital presence