Agile Digital Agency
Welcome to our Agile digital agency in London!
If you're searching for a reliable and results-driven partner to elevate your online presence, you've come to the right place. At Agile, we specialise in delivering exceptional digital marketing services tailored to meet the unique needs of businesses both locally and globally.
Agile was established in 2018
as a digital agency based in London
Today, our team is spread across different locations and operates as a distributed digital marketing agency, working with leading companies in finance, hospitality, technology, and business services.
Recognised by industry leaders as a top digital agency in London, we offer a range of digital marketing services to help grow your business. Our online marketing services include SEO, PPC ads, content writing, and conversion rate optimisation (CRO). We also provide web design and development services for both B2B and B2C companies.
Recognised by Industry Leaders
as a Top Digital Agency in London
These acknowledgements are a testament to our dedication in providing high-quality, agile solutions to meet our clients' business needs.
Digital Marketing Experts
to take your business to new heights
In today's fast-paced digital landscape, having a robust online presence is essential for businesses seeking growth and success.
That's why we're here to provide assistance and guidance.
As a top digital agency in London, we possess the expertise and experience to help you navigate the intricacies of the internet and harness its immense potential.
Focused on your growth
We are not just another digital agency, we are your long-term partner in success. Our team is driven by a results-oriented mindset, constantly striving to exceed your expectations and deliver measurable outcomes that positively impact your business.
Unique approach
At our agency, transparency and professionalism are at the core of everything we do. We believe in open and honest communication with our clients, ensuring that you are involved throughout the process. You can trust us to deliver high-quality work that aligns with your vision.
Nimble team
In the ever-evolving digital landscape, agility is key. Our nimble team is quick to adapt to emerging trends and technology, allowing us to provide you with the most effective strategies and digital solutions.
Digital Agency London - Agile:
Trusted Partner for Online Success
It is our commitment to provide our clients with high-quality, agile solutions to meet their business needs.
When you work with us:
We listen
At our digital agency, we take the time to truly listen to our clients. We understand that every business is unique and requires a tailored approach.
We analyse
We carefully analyse your company's value proposition and business objectives to provide you with tailored insights and recommendations. Our goal is to help you reach your goals and establish your market position.
We deliver
We pride ourselves on delivering results-driven solutions that meet the specific needs of your business. Whether it's through digital marketing, web design, or development, we strive to exceed your expectations and deliver measurable success.
Our
Inspiration
We want to be a company that is constantly renewing itself, shedding the past, adapting to change.
—Jack GE Welch
Our
Digital Footprint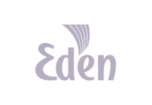 Agile Agency
Your Trusted Digital Marketing Partner
It feels like you're working with a partner rather than an outside agency. They're invested in seeing our clients and us succeed.
Rory O'Connor - Account Manager
Iris Worldwide
Contact our digital marketing experts to discuss your project
Get in touch with our team of digital marketing specialists to discuss your project and see how we can help you achieve your goals. Whether you're looking to increase website traffic, generate more leads, or improve your online presence, our experts have the knowledge and experience to deliver results.