Brand Identity
Take your company to the next level! Build a strong and consistent branding to connect with your customers.
Branding services
to captivate the heart of your audience
Services
Brand Design
Brand Development
Logo Design
Print Design
By challenging the status quo, Agile Digital finds new and better ways to present your brand. We'll bring your brand to life, keeping the visual language and essential message consistency intact.
Businesses are failing to utilise technology to consolidate their brand.
64% of consumers say that shared values are their reason for building relationships with brands. (Source: Harvard Business Review)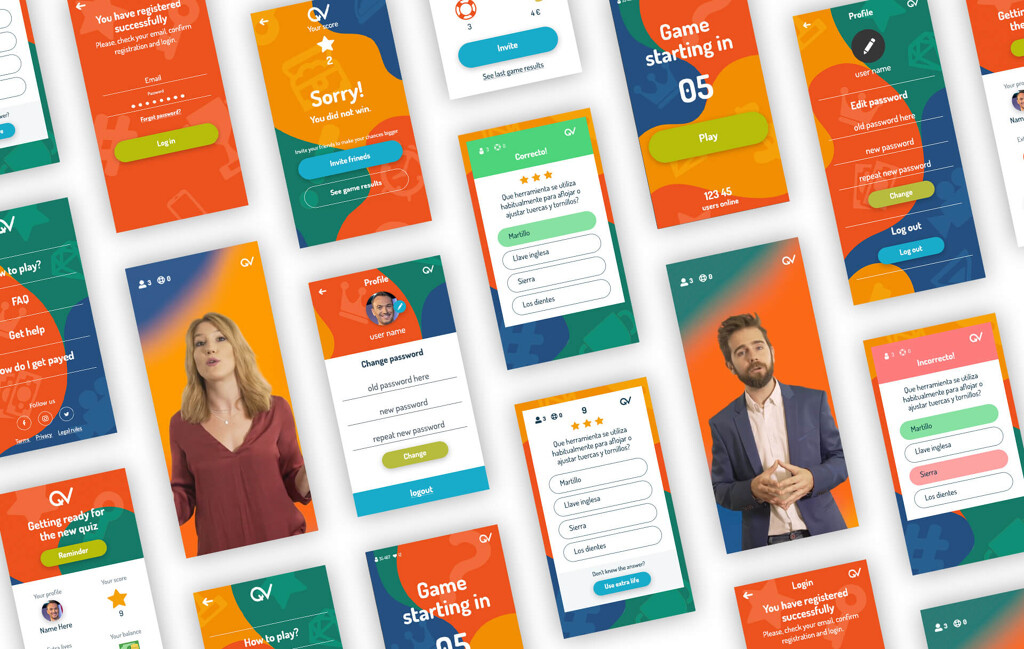 Quizvideo
We were tasked to create the branding, design and develop a web application to stream real time trivia games where users could win various prizes each day.
Agile Digital Agency have a great team whom are always on hand to help you reach your desired outcome.
Rory O'Connor
Iris Worldwide
Let's build a brand people will love!
Why is Brand Identity important?

Your brand identity is essential to your business, its presence, and the tone it sets with the audience. By building a strong brand identity, you can easily communicate with your clients and later approach them with promoting your services with much less effort. Your brand identity is what will create the right community and will lead to success.
How can Brand Identity help my business grow?

The brand identity is a visualisation of what your business represents. By having a strong business identity, you will also be able to present your values and raise awareness of the advantages of your particular services. It helps you increase customer's loyalty and engagement. Of course, all of that leads to higher acquisition, more sales, and business growth.
Can Brand Identity improve my conversion rate?

If you build a strong online presence, you will find it much easier to communicate with your potential clients. Communicate how you can help them solve their problems, why they can trust you and influence them into making purchases. Thus, a boost to your conversion rate due to strong brand identity is a guarantee.
Elevate your brand
expanding your digital presence