Multilingual Mobile Game for the WorldCup
We were hired to develop a multilingual mobile game for the last World Cup in Qatar.
The game was designed to be interactive and engaging, encouraging users to test their knowledge of Nike-sponsored players and have fun while doing it.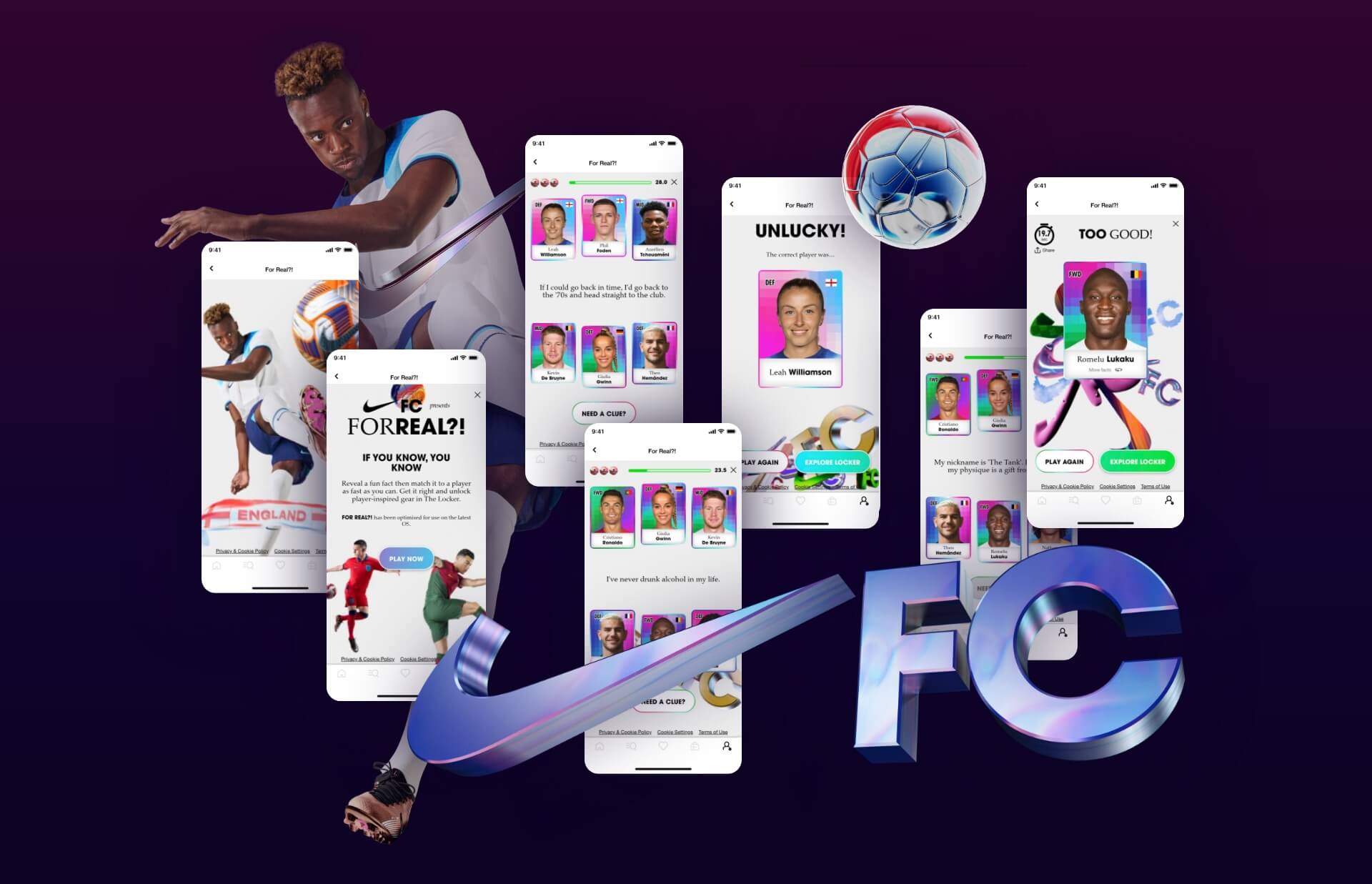 Nike Mobile Game Development
Case Study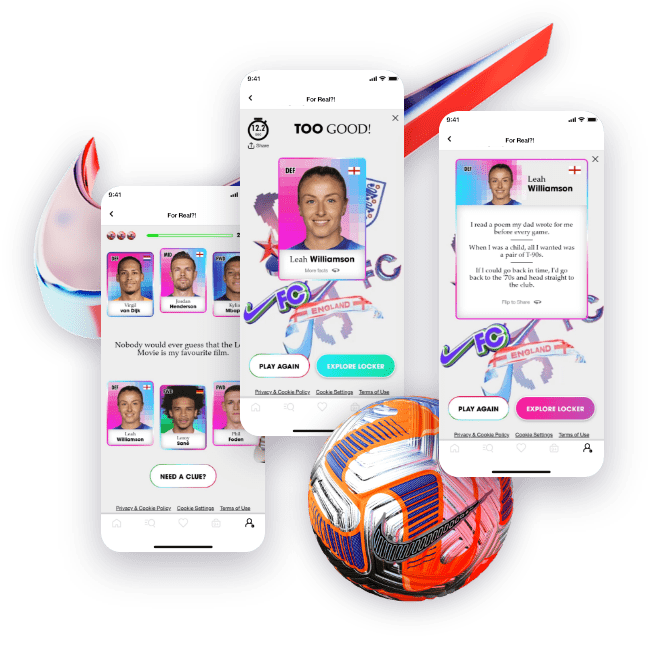 The "For real?!" Mobile Game
Our partners, Fourstrong, engaged us to develop the "For real?!" game for the past Qatar 2022 World Cup. This game was launched for Nike and was integrated into their mobile app.
Users were presented with six players on the screen and given clues to guess which player these clues related to. The game encouraged speed, so people who answered correctly in the shortest amount of time were praised.
Upon completion, users could share their results and visit the "Player Locker Room" within the Nike app to purchase products related to the players they had just learned about.
This created a unique and engaging experience for users and a commercial opportunity for Nike.
Project
Details
Services provided
Mobile web development
Stack: HTML/CSS/Svelte/Node.js
AWS hosting setup
Technical project management
The Project
We were thrilled to have the opportunity to work with our partners Fourstrong as part of their wider team, including designers, animators, managers, and copywriters, on a project commissioned by Nike for the previous Qatar 2022 football World Cup.
Our role in the project was to develop a multilingual mobile game, named "For real?!", which was integrated into the Nike mobile app. Users were challenged to guess which of the six players on the screen matched the given clue as quickly as possible.
Using cutting-edge technology, we developed an interactive and responsive mobile game seamlessly integrated into the Nike app. To achieve stability during peak hours (people were urged to play via push notifications) with thousands of concurrent users, we designed the application to work entirely on the client side without any server-side whatsoever. This allowed a seamless and slick experience for the users.
The project helped build the excitement of the World Cup 2022 and provided a platform for Nike to showcase their products and connect with customers in a unique and engaging way.
Client
testimonial
After running this site across the period of the games we saw significant results which went above and beyond our KPIs. Created over 100k unique users, x3 average visits to the app across that period, 80% of which visited the locker room, entering a purchase consideration journey.
Darren - Founder
Fourstrong
Unleash the Power of Mobile Web Development for Your Business
Take your online presence to the next level with our expert mobile web development services. Our team of experienced developers will work with you to create a responsive, user-friendly and visually appealing mobile website that drives conversions and helps you stay ahead of the competition.