Amplify Donations
Case Study
The climate donation app that allows you to earn free donations for climate causes as you shop with sustainable brands.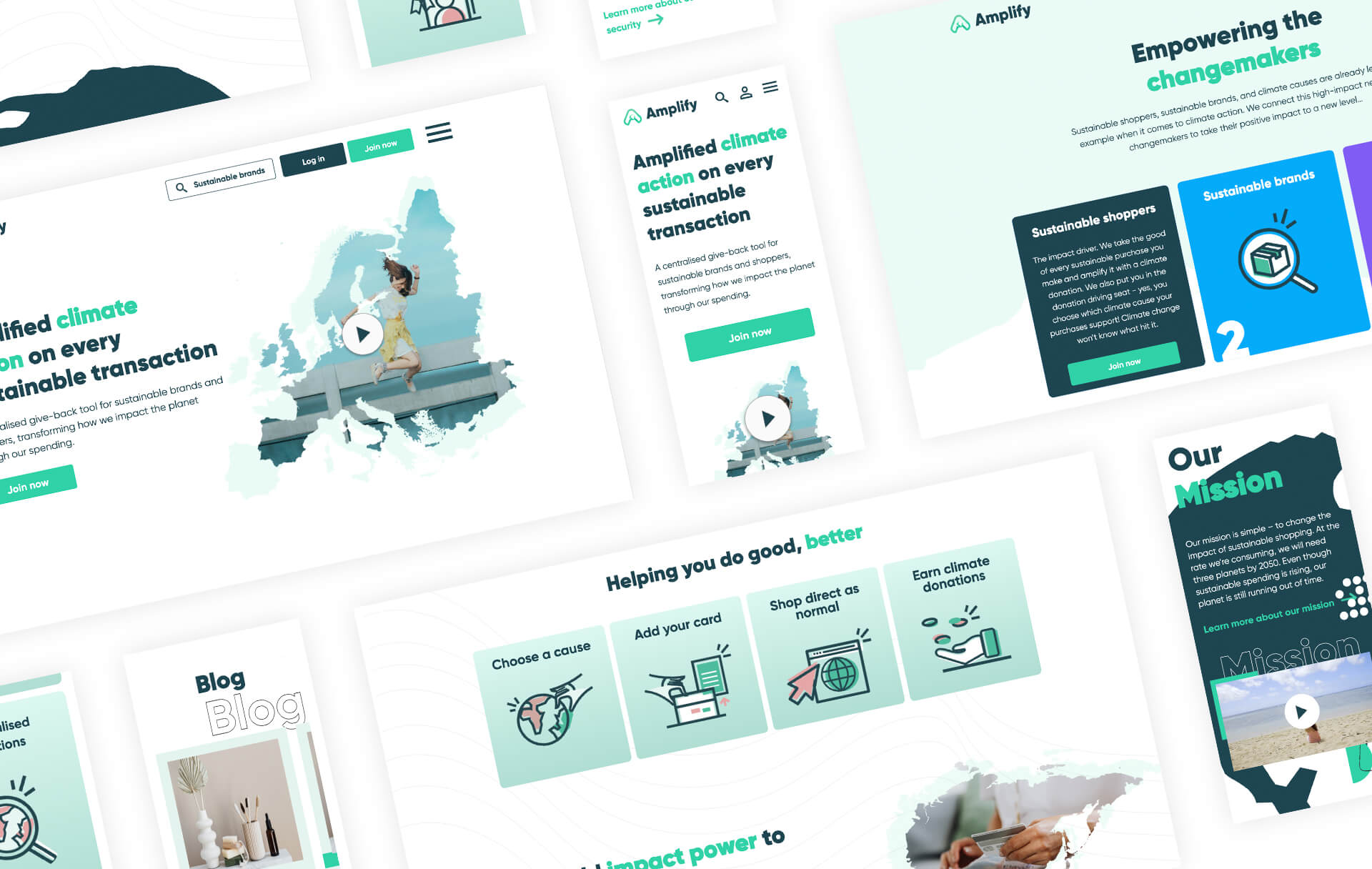 Amplify Donations
Amplify Donations was created to promote sustainable brands and allow users who purchase through those brands to earn money for the charities of their choice. The platform makes it easy for users to find sustainable brands and learn about their products, while also providing a way for users to support the causes they care about.
Consulting
Mobile web app
Stack: HTML/CSS/Svelte/Node.js/Mongo DB
Stripe integration
WordPress CMS
Card linking technology
AWS hosting setup
Project management
The Amplify Donations startup chose us to develop their climate donations app.
The project required the development of complex user onboarding processes and the integration of a variety of third party systems such as card linking technology and payment subscriptions. The card linking technology allows users to connect their credit or debit cards to the system and make payments seamlessly. The payment subscription allows users to sign up for a monthly or yearly subscription that automatically renews.
We are proud and happy to see the client very satisfied with how we converted their design concept into a highly functional mobile web application. The client had a very specific vision for their application, and we were able to successfully bring that to life. We're always happy when our clients are happy, and we look forward to continued success in the future.
Customer
Testimonial
Agile Digital Agency completed the deliverables, strictly adhering to the specifications. The team attentively managed the process using a ticketing system in Jira and communicated well over Slack. Moreover, they demonstrated a high level of punctiliousness and sheer willingness for the project.
Conor O'Laoire
Amplify Donations
Looking for a reliable web development agency to build your project?