Escape Room Lead Generation Tool for Nutanix
We were hired to develop an innovative lead generation tool for Nutanix.
By utilising an interactive digital escape room concept, designed by Keaton creative, we developed an engaging and memorable experience for potential customers.
This allowed Nutanix to effectively showcase their products and services while collecting valuable leads.
Lead Generation Microsite
Case Study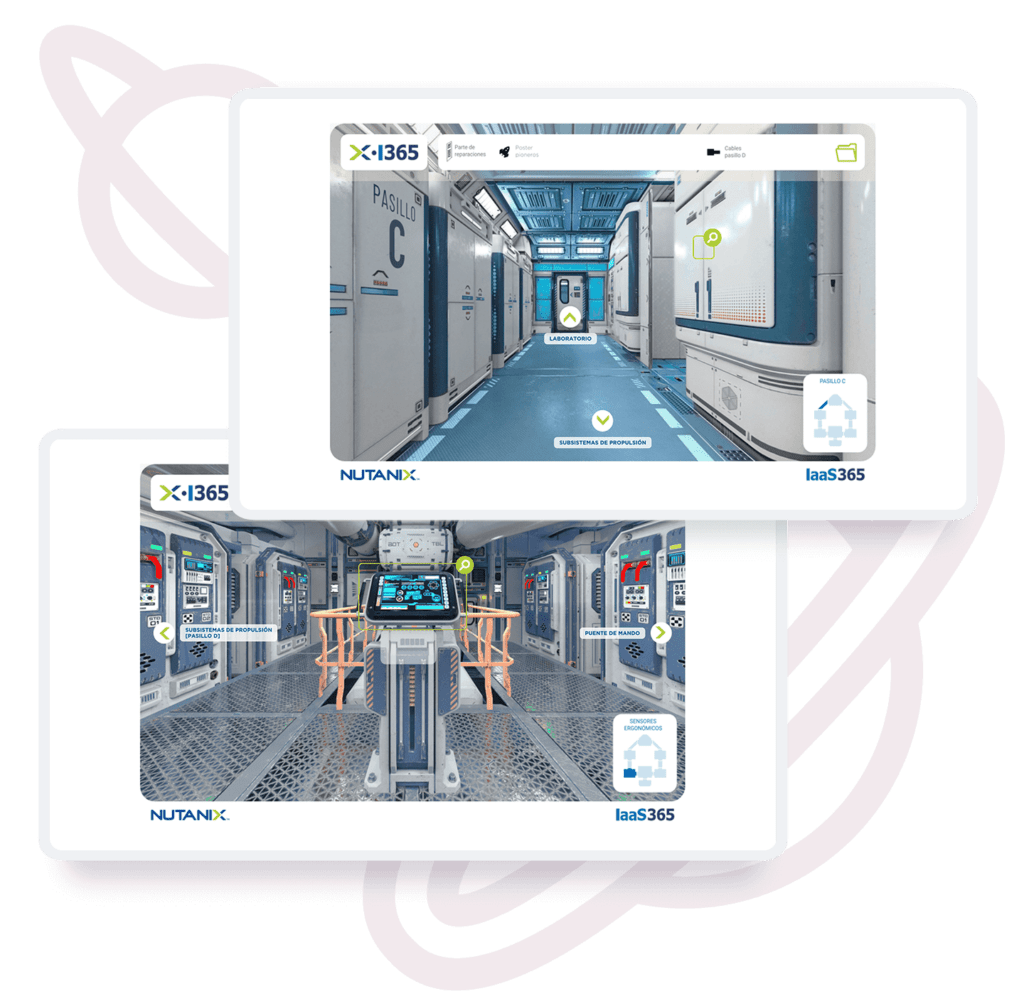 Digital Escape Room / Mission: Smart IT
Keaton Creative designed a spaceship-themed escape room game where users assumed the role of the commander of a ship traveling through space.
As the commander, they were tasked with solving challenges and repairing malfunctioning systems by exploring the spaceship and collecting tools.
Throughout the game, users learned about Nutanix products and solutions.
Project
Details
Services provided
Technology stack: HTML/CSS, Svelte, Node.js
Website Hosting
Quality Assurance
Project Management
The Project
We were approached by Keaton Creative to assist in developing a lead generation microsite for Nutanix, using an interactive digital escape room concept. The objective was to engage potential customers in a unique and memorable way while effectively showcasing Nutanix's products and services.
As the web development team, we utilised cutting-edge technology to bring the escape room to life. By leveraging JavaScript frameworks and CSS, we created interactive elements that enhanced the overall immersion of the game.
At the end of the escape room experience, we implemented a lead capture mechanism that collected email addresses and other data from players. This valuable information helped Nutanix build a database of potential customers for future marketing efforts.
The result was an original and enjoyable way to collect leads that made Nutanix stand out in the market.
We were thrilled to take on the challenge of creating an escape room that was both entertaining and informative, contributing to Nutanix's successful lead generation efforts.
Unlock the Potential of Your Lead Generation Efforts
Let us help you create original microsites and interactive lead generation tools that engage your customers and drive conversions. Contact us today to discuss your project requirements.