Net2work
Case Study
Development of a social network where students in the UK get access to inspirational content and they can interact with companies offering internships and job opportunities.
Net2work aims to inspire and connect young people with companies. Their goal is to create opportunities for young people to pursue internships, apprenticeships, and jobs.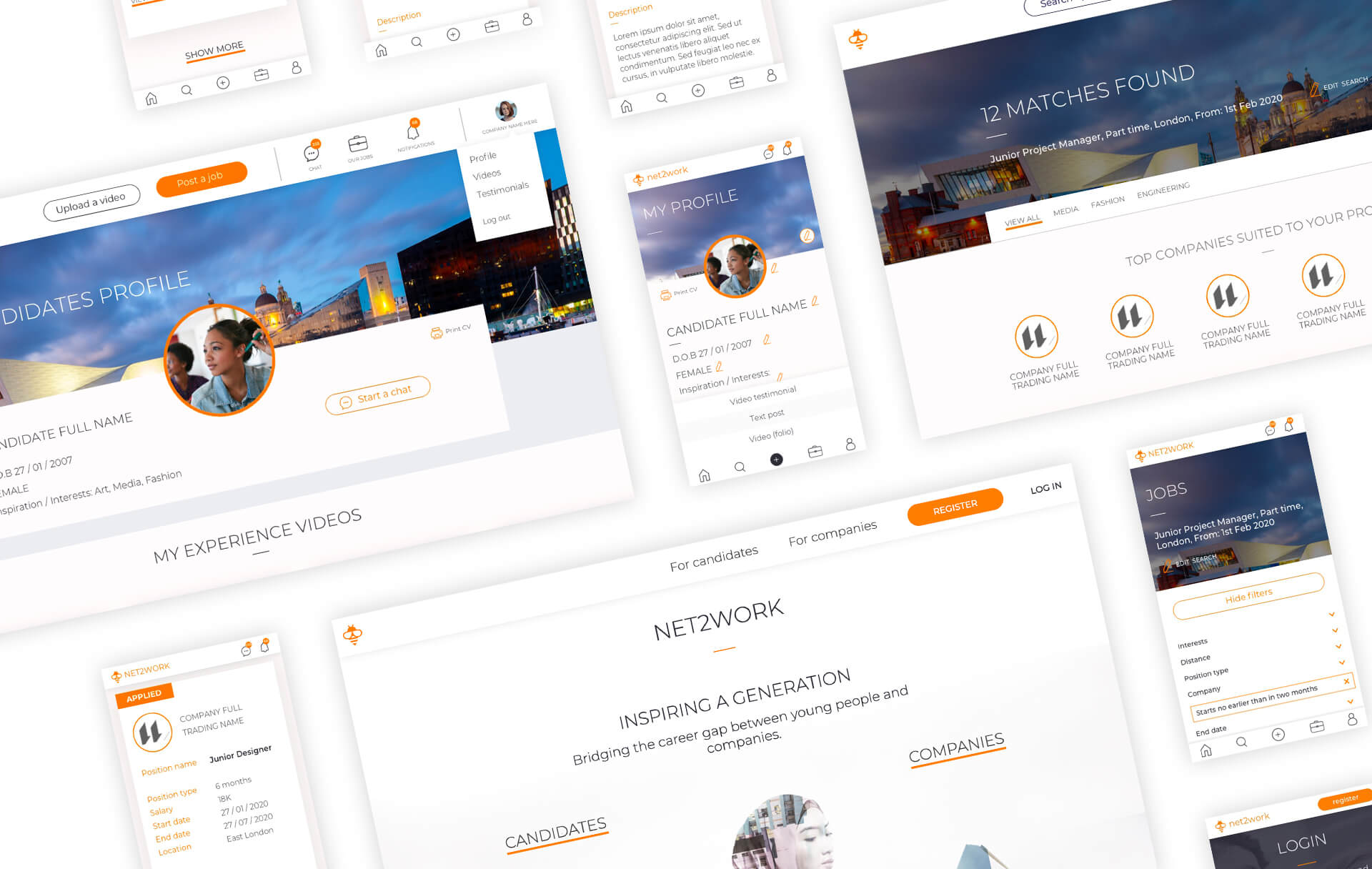 Net2work
Net2work is a new platform that allows students in the United Kingdom to access inspirational content and connect with companies offering internships and job opportunities. This is a great way for students to explore their options and find the right fit for their future.
Consulting
Web design
Mobile web application
Stack: HTML/CSS/React.js/Node.js/Laravel
WordPress CMS
Quality assurance
AWS hosting setup
Project management
Our team was thrilled to take on the challenge of rebuilding their website from the ground up.
We used the latest in web development technology to create a platform that was more interactive, optimized for mobile devices and engaging for their customers.
The end result was a mobile web application that exceeded our client's expectations.
Customer
Testimonial
It's been incredible. The website looks great and works well. Even when we find little things that need to be tweaked, Agile Digital Agency is able to get to it straight away.
Regarding the process, they never said that the couldn't do anything. Rather, they always found a way to implement my ideas as well as their own. They've found little things that I haven't seen, which has made all the difference.
Charlie Stein-Cohen
Net2work
Looking for a reliable web development agency to build your project?