Cenkos's Online Boost with WordPress Dev.
Cenkos switched from Expression Engine to WordPress as part of a new SEO strategy to improve the website's SEO, manageability, and cost effectiveness.
Successful Expression Engine
to WordPress Migration
We were hired by TypeTwo Studio to assist with migrating the Cenkos Securities website from Expression Engine to WordPress. The goal was to improve the website's SEO, manageability and reduce maintenance costs.
Our team worked closely with the client and agency, planning and executing the migration process to ensure a smooth transition.
The result is a modern, user-friendly website that is optimised for search engines and easy to update, also the move to WordPress helped Cenkos to save on maintenance costs in the long run.
Accelerating
Cenkos's Online Presence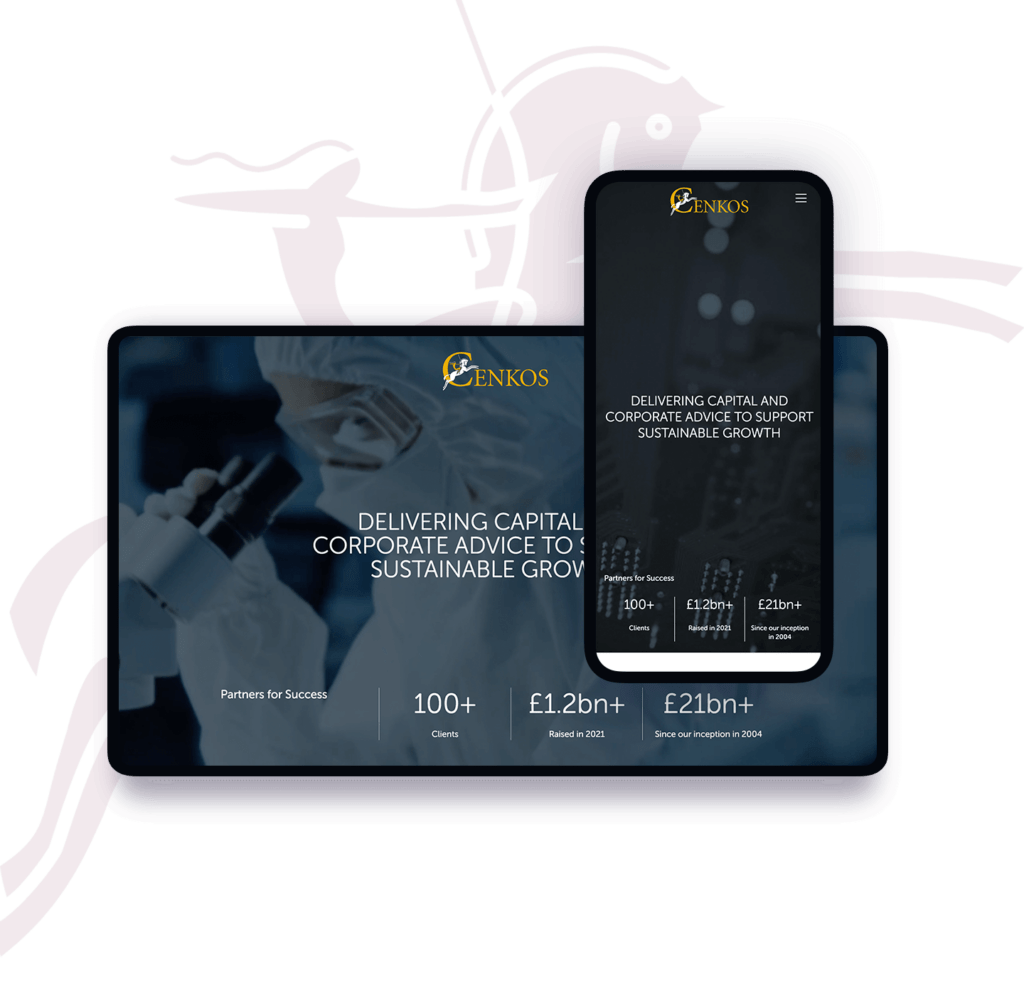 About the client
Cenkos is a leading, institutional stockbroker that provides insightful, actionable advice.
They act as nominated advisor, sponsor, broker and financial adviser to companies across all sectors and stages of growth.
Their breadth of experience allows them to be truly sector agnostic and to support their clients at every stage.
Project
Details
Services provided
Website Migration
Content Management System
Website Hosting
24x7 Website Monitoring
The Project
Our friends at TypeTwo Studio approached us to assist with the redesign and migration of the Cenkos Securities website to WordPress. They had created an improved user experience (UX) and user interface (UI) for the website, and needed a web development team to convert their new designs into reusable blocks, allowing the client to manage content through the CMS with maximum flexibility.
We took on the project and completely overhauled the website – both visually and behind the scenes. Our team of experts converted TypeTwo Studio's designs into a fully functional WordPress website, utilising the latest web development technologies. Additionally, we developed custom VUE.js components to display and filter large sets of data, resulting in a top Google Speed score.
We are proud of the work we carried out for Cenkos Securities. The new website is not only visually appealing, but it is also easy to navigate and use. The migration to WordPress has enabled the client to manage their content with ease.
The website's improved user experience (UX), along with the use of VUE.js components, will provide a better experience for visitors.
The web development services you need
We can build anything you require, whether it is a corporate website, a lead generation tool or a complex mobile web application.