Best Tips To Securing Your WordPress Website
At Agile, we understand the importance of keeping your WordPress website secure. As a leading digital agency with over 20 years of experience in web solutions and digital marketing, we are committed to providing you with the knowledge and expertise to protect your WordPress site from potential security threats.
In this comprehensive guide, we will walk you through five essential security tips to ensure the safety of your website. By implementing these measures, you can safeguard your WordPress site and minimise the risk of hacks or compromises.
Table of Contents
Introduction
WordPress is renowned as one of the most popular content management systems (CMS) for creating websites and blogs. Whether you are starting from scratch or utilising pre-made themes, WordPress offers a user-friendly interface, an extensive plugin library, and a range of customisation options. Its versatility makes it an ideal choice for individuals and businesses alike.
WordPress caters to both small businesses and enterprise clients, providing scalability, flexibility, and SEO-friendly features. With powerful functionalities like media libraries, content previews, page revisions, and user management systems, WordPress offers a comprehensive platform for website creation.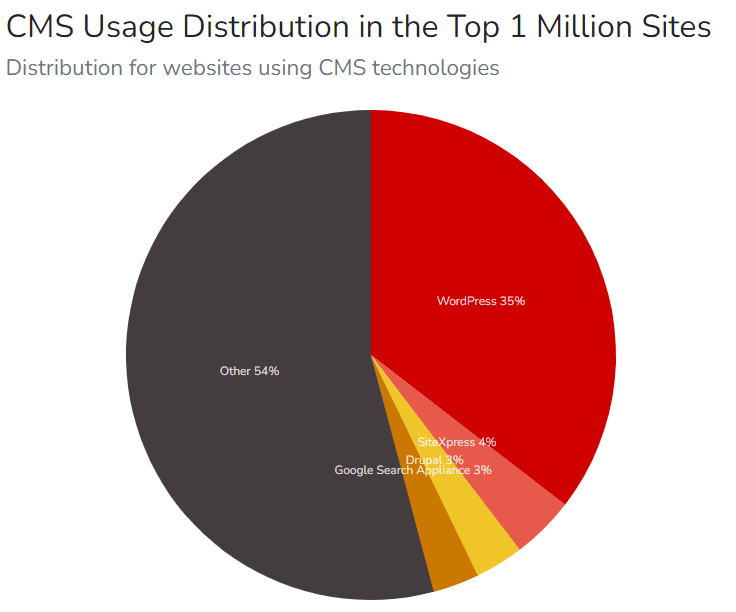 So, if you're looking for an easy way to build a website, WordPress is a great option. Many web hosting providers offer a one-click installation of WordPress, making it quick and easy to get started. Additionally, WordPress's open-source nature and cost-effectiveness make it appealing for small businesses operating on a budget.
Even non-technical users find WordPress's back-office administration interface intuitive and user-friendly.
While commonly associated with small businesses and personal bloggers, WordPress is also scalable and flexible enough to serve enterprise clients. Its SEO-friendly nature, coupled with powerful features such as media libraries, content previews, page revisions, and user management systems, make it an attractive choice for businesses of all sizes.
If you're a small business owner looking for a new website, you may be wondering whether to buy a ready-made WordPress theme or go for custom theme design and development. While ready-made themes can be a quick and easy option, business customers often opt for custom themes to get more granular control over the appearance and code. This can be a great option if you want your website to stand out from the crowd.
If you already have a website for your business, your company website has likely been created using this content management system (Given that WordPress now powers over 35% of all websites on the internet).
How to check if my website is using WordPress
If your company's website was developed by an external agency and you're unsure about the underlying technology, you can determine if it utilises WordPress by following these steps:
Go to the BuiltWith site
Enter your website URL
Read the report and see what technology your site uses
Check the CMS section and see if the WordPress name appears

Why should I keep my WordPress websites up to date?
As new security vulnerabilities are discovered every day, it is important to make sure your site is up-to-date with the latest version of WordPress. This will ensure that your site is as secure as possible.
Remember, your website serves as a critical touchpoint for your business, often forming the first impression on potential customers. A hacked site can cause significant disruptions, even with backup policies in place. Proactive measures to prevent hacks are essential, as recovery can be time-consuming.
When a website is hacked, the changes may not be immediately noticeable. However, there might be subtle signs such as unusual content or alterations to the site's appearance. Injected malicious code can generate indexed links visible on Google searches.
Therefore, it's wise to search for your site using the "site:yoursite.com" command. Strange URLs appearing in the results may indicate a hacked site. Hacking incidents can also result in content changes or visitor redirection to other websites. Taking prompt action upon suspecting a hack is vital to minimise the damage.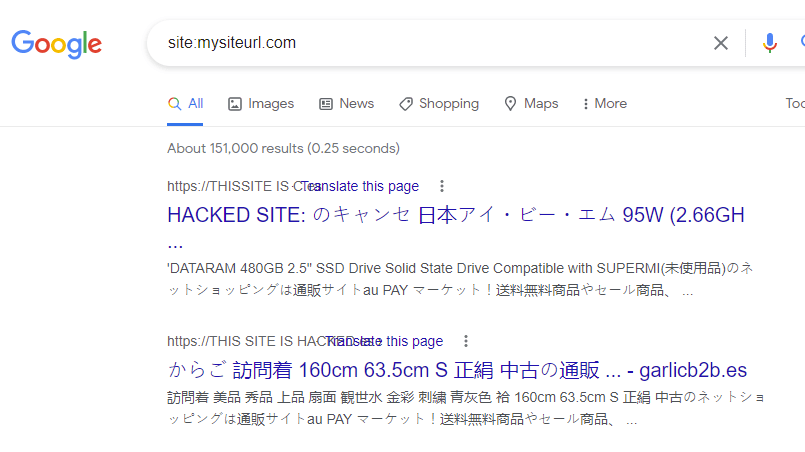 In the event of a compromised website, other sites on the same server can be affected, potentially leading your hosting provider to suspend your account. At the very least, restoring the situation will require significant time and effort. While no system is impervious to hacking, WordPress benefits from a large community committed to promptly fixing vulnerabilities. Frequent updates are released, addressing minor bugs, improving performance, and crucially, strengthening security. By diligently maintaining and updating your WordPress platform and server, you can enhance your website's security.
How to update WordPress?
There are two ways you can update WordPress, the manual way and the automatic way.
The manual way is more time-consuming, but it can also be safer. It allows you to review and validate the new version before you release it to your live environment. With this, you ensure your site doesn't crash when updating.
Ideally, you should follow an industry-standard continuous integration workflow to manage your WordPress updates. This typically involves creating and maintaining a development environment, where updates are first made and any bugs are fixed. Once the development environment is stable, changes can be deployed to a testing environment. Ideally, a copy of the live database should be brought into the testing environment to ensure accuracy.

WordPress website security starts with these 5 tips!
If you're running a WordPress website, it's important to take steps to keep it secure. By following these tips, you can help protect your site from hackers and other security threats.
1. Keep your WordPress platform up to date
Maintaining an up-to-date WordPress platform is one of the most important measures for keeping your site secure. By ensuring you're running the latest version of WordPress, you can protect your site from potential security risks while also improving its performance.
2. Choose a good hosting provider
If your website is loading slowly, one potential bottleneck to investigate is your hosting provider. You can use tools such as Pingdom to evaluate how your server responds when your website is called. If you find that your server is slow to respond, you may need to upgrade your hosting plan or switch to a different provider.
It's also crucial to regularly review your server to ensure it's running the correct versions of PHP and MySQL. PHP and MySQL are two of the most popular web programming languages, and keeping your server compatible with the latest versions can help improve your website's speed and security. Checking for updates and making sure your server is configured correctly can save you time and hassle in the long run.
If you're looking for ways to optimise your website's performance and security, you may want to check out some of the tools that your hosting provider offers. For example, many hosting providers offer server caching mechanisms, like Sucuri or Redis, that you can activate from your control panel. Additionally, you can sign up for a service like Cloudflare, which offers extra security and performance features, and add their plugin to your site. By taking advantage of these tools, you can help ensure that your website is running as smoothly and securely as possible.
Unless you use a managed service, you need to ensure that your server has the latest security patches.
We recommend Pantheon.io as the best hosting for WordPress. They provide superior performance, security, and scalability to protect your WordPress website.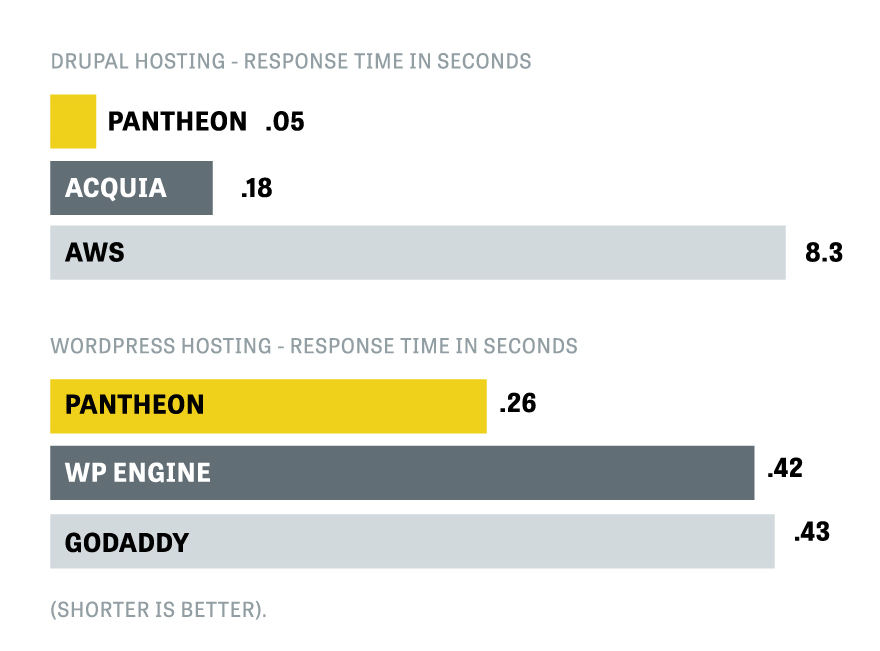 Things that we like in Pantheon:
You have a single panel to manage all your servers.
By default, you get 3 servers out of the box, for development, staging, and production. They all include an SSL certificate.
You can see the status of each server, and password-protect them as needed.
You can create backups, and restore your site to a previous version with one click.
The WordPress core, as well as the plugin code, is write-protected in live and test environments. This feature protects against unauthorized updates that can result in compromise.
You can update your WordPress to the latest version with the click of a button.
Then you can deploy your code to test and sync the production database, so you can safely review the new version.
You can create a branch of your project to develop new features or change your site. This allows you to continue doing normal work on your site while the new version is developed.
3. Install an SSL certificate
An SSL certificate encrypts the communication between your website and its visitors, ensuring that sensitive information remains secure. Many hosting providers offer SSL certificates, and you can also check services like Cloudflare for a free SSL certificate.
4. Use strong passwords
You should always use strong passwords to access your server and control panel. There are good tools to generate strong passwords and store them securely. When possible add a 2 Factor Authentication mechanism for added security.
This is the easiest step you can take to reduce the chances of your systems being compromised.
5. Install a security plugin
Some hosting providers come with pre-defined security plugins, such as Sucuri or Wordfence. Alternatively, check out the free All In One WP Security & Firewall plugin, which comes with features like renaming the login page, limiting the number of login attempts, adding captcha and honeypot components to your forms, hiding WordPress references in your code, disabling editing of theme files, etc.
Is WordPress secure?
Any website has the potential to be hacked, and WordPress is no exception.
While no system is 100% secure, WordPress has a large community around it to ensure that vulnerabilities are fixed as quickly as possible. New versions are released all the time, most of them to fix minor bugs or to increase performance. But there are also important security releases that you want to make sure are applied to your website as soon as possible.
If you keep the WordPress platform and server well-maintained and updated as explained above, all should be good.
Do you need a WordPress development agency?
An outdated or poorly performing website will cause people to leave your website with a poor first impression of your business. If it gets hacked, you may lose up to 98% of your website traffic.
Our website maintenance plans are aimed at protecting your site from cyber threats by keeping your security systems up to date. When you maintain your security protections, customers will feel more comfortable making purchases on your site.
Juan Pineda
Managing Partner at Agile Digital Agency. Juan is an experienced digital professional with more than 20 years of experience in web solutions, digital marketing, and innovation. He holds a degree in Computer Sciences, and has worked internationally for renowned digital agencies. Juan provides clients with his skills and expertise in the digital field to create successful online solutions.