Agile Digital Agency
Digital Marketing Blog
What Are Social Bookmarking Sites And How To Use Them For SEO?
What Are Social Bookmarking Sites And How To Use Them For SEO?
Table of contents:
Introduction
There are billions of websites on the internet, but only one can be found at the top of search results, and that could be you when your business uses a proper SEO strategy available to improve their SEO!
There are so many aspects of SEO efforts that it is hard to keep up with. One of the most popular off-page SEO aspects, social bookmarking SEO, has the potential for significant improvements in your organic search engine rankings.
In this post, we will talk about how you can optimize your content marketing for social bookmarking sites. Social bookmarking services such as Reddit, Mix, Digg, and Delicious have an enormous user base and provide a lot of viral traffic.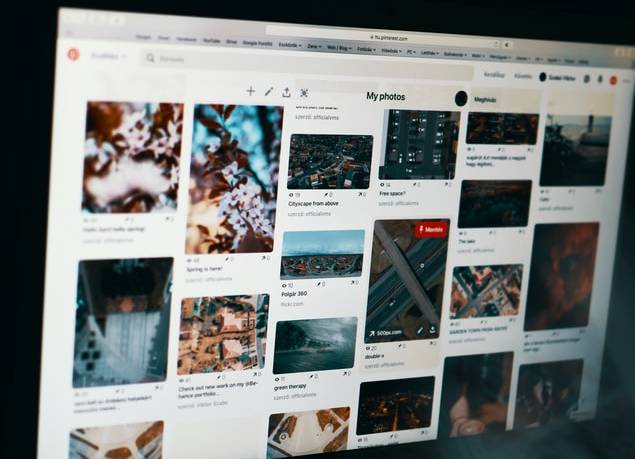 What is Social Bookmarking?
Social bookmarking websites are a great place to share valuable content. It comes in many forms, such as articles, posts, and web pages, but it is most commonly videos or images. You can use these sites strategically by creating quality backlinks for your website that in the eyes of search engines will rank higher than others.
In today's digital age, there are various means by which people can share quality content they find on the internet. One of these is social bookmarking sites like Delicious and Reddit that allow users to create bookmarks for web pages with links to keep track of their favorite pages or those related to a particular topic.
Social media is an excellent way to get your blog posts or website in front of a huge audience. When you're listed on, or have relevant content shared through bookmarking sites like Pinterest and Twitter, it not only generates links but can also result in massive increases in consistent traffic back at the site!
Why use Social Bookmarking?
You can really make a dent in your online presence by using a social bookmarking platform to provide quality content. Adding bookmarks will help search engines understand you better, which is key for success on the internet! Here are a few benefits:
Google PageRank
The Google algorithm, PageRank, is designed to analyze every website and give them a rating. It ranges from 1-10 with 10 being the highest rank for quality of exposure, popularity, and site quality; while ranking sites at number one also mean they are most popular in terms of views on their type of content.
Social Signals
Google counts social bookmarks as a signal for how popular your brand is with the public. This helps search engines decide where to put you in searches and what you rank there. Content that drives thousands of people to your site increases domain authority, which means higher rankings on Google's SERPs (search engine results pages).
Faster Site Indexing?
One of the fastest ways to get your websites found and indexed by search engines is through social bookmarks. The search engine spiders that crawl the web all index popular social bookmarking sites regularly which will dramatically increase your chances of being indexed by major search engines, like Google or Bing – whichever you prefer!
By submitting your website to these networks, you can bet people are going to find it faster with just a few clicks from their favorite site.
Faster indexing rates-another important role in SEO factor-along with backlinks should be at least moderately effective if they're combined correctly; bring lots of traffic and it'll help increase domain authority even more!
Link Building via Social Bookmarking Platform
Social bookmarking has many uses. One of the main ones is to create a viral spread of original content and starting social buzz, but you can also gain quality links for it – making them prized assets in terms of search engine optimization. Use personal profiles within these sites well, because they'll increase your PageRank if done so! Just by posting to a social platform, you're giving yourself powerful backlinks with each post.
How to use Social Bookmarking Sites?
1. Content Curation
The Internet is a vast, endless sea of content. But as marketers, we're tasked with the duty to share only the best and most relevant things online through our social media platform. With so much going on out there in cyberspace it can be hard at times to find just what you need when your audience comes knocking for new info about this or that product!
Thankfully, social media sites are here to help us all keep up by saving great articles or resources from across the web – especially those related topics within one's industry expertise – so they'll always have something fresh waiting back at their fingertips whenever next time someone needs information on the said topic!
2. Organize, Save and Tag Content and Resources
Social bookmarking sites are a great way to organize and save different types of content that you want to revisit later. As marketers, it's important for us to keep track of all the different resources we find helpful in developing our careers; using an organized site is one good option so as not to lose valuable information!
I know what you're thinking: "YouTube? Why would I use a social bookmarking site to find YouTube videos?" Let me tell you. You can save and organize all of your favorite piece of content with tags! For example, if there is an article or video about how SEO strategies work on YouTube – then just tag it "YouTube SEO". This way whenever you need help in that area again, YouTube will be right at your fingertips for easy access.
3. Share Resources
Social bookmarking tools are for more than just saving your favorite websites. They also make it easier to share web content with other team members and use them as a resource that is readily available to everyone in the company at any time. An example of such a platform is Diigo which we will take a look at later.
The benefits of this process are mutually beneficial in the sense that it allows employees to continue developing their careers and also share things they learn with their co-workers.
4. Online Reputation Management – Promote Your Mentions
The best way to get positive exposure for your site is by taking advantage of social bookmarks. Make sure that you are not only bookmarking articles on your own site but also linking to other companies' blog posts and news articles which mention your brand as well. This will help create a more diverse, less self-promotional environment out there in the cyber world!
It's important that the tone in which these posts are written match up with what site they're being posted on. You can't just focus on branded content or else people will think that all of your page's posts are advertisements!
Most Popular Social Bookmarking Websites
Twitter – Twitter is a social bookmarking site! You may not use it to share content, images, videos, or discuss your interests with like-minded individuals, but many do. It's an excellent platform for sharing links and engaging with others about what you're into right now.
Pinterest – The most popular social bookmarking site of all time is also undoubtful the best way to optimize your SEO. Search engines love Pinterest and its user base numbers in at 195 million and more, with 70%-80% being female users! Meanwhile, billions of pins have appeared on this social media platform.
Mix – StumbleUpon, the well-known social bookmarking site is now Mix. The more you use it, the better your experience will be because it learns what you like and shares with those who have similar interests. You can also tag content that you liked to share with others.
Digg – Digg is one of the most addictive social bookmarking site that's perfect for sharing your captivating content with a highly engaged audience. Digg was founded in 2004 and has become one of the most influential sites on earth, attracting millions to share their unique ideas every day while debating what should be featured prominently on its front page. If you want traffic from an all-star community that cares about quality over quantity, then this might just be right up your alley!
Dribble – The best bookmarking service for designers is Dribble. It's the perfect place to get your creative juices flowing! It can be an excellent place to get inspiration or find potential clients.
Scoop.It – Scoop.It allows you to create, curate, and analyze content with ease from a single dashboard! It works like this: log in -> choose your topic-> customize scoops (which are customized collections of articles) for others to read or share -> get feedback on what is trending right now by reading scoops that other people have created.
Tumblr – Tumblr is the place to find yourself. Where your interests connect you with like-minded people who share them too. It's where passions and talents are shared, explored, celebrated, and appreciated by people all over the world (that have an internet connection).
Reddit – Reddit is a great tool when you're looking to quickly promote your own content. Reddit is made up of communities based on people's interests and their posts are ranked by upvotes or downvotes. Find the community that matches what you love, post there often, share links from other places in the same subreddit so they'll see yours too!
Pocket – You never know what you'll find in the Pocket. You don't need to worry about saving articles anymore. Just put it in Pocket and you'll be able to find it later when you're ready!
We Heart It – We Heart It is a great place to get all the visual inspiration you need. The site has an easy-to-use interface, high-quality images and videos from around the world, and plenty of ways for users to share their favorite moments with friends while discovering new ones along the way!
Diigo – Powered by a community of academics, Diigo makes it easy to keep track of your resources and share them with like-minded individuals online. If you're looking for that perfect content focused on statistics or analytics, then this platform will be right up your alley!
Quora – Quora is an easy way to answer all of your questions about any topic. You can find anything and everything from the latest fashion trends, viral videos, or even recipes with this site!
Medium – Medium is a platform where writers of all levels can share their work with other readers. From experts who have written for years to beginners, Medium has something new and exciting for everyone!
Slashdot – Slashdot is the ultimate bookmarking site for tech-geeks and the techie at heart. Users of Slashdot submit and share content on gaming, cloud computing, computer hardware, security management etcetera.
Conclusion
Social bookmark sites can help you extend your SEO work and keep your marketing skills sharp in a changing industry. Plus, it could also be used as a strategy for the social media marketing team to gain more traffic and credibility.
Nikolay Krastev
Experienced digital marketing specialist with a demonstrated history of working in various industries. Algorithm hacking is an easy task. Haven't been featured at Forbes 30 Under 30 yet. In a dedicated relationship with Search Engine Optimization (SEO), Content Marketing, and Search Engine Marketing (SEM).