Agile Digital Agency
Digital Marketing Blog
How to Craft Winning Email Marketing Newsletters: A Comprehensive Guide
How to Craft Winning Email Marketing Newsletters: A Comprehensive Guide
As of 2023, email marketing continues to be a potent and indispensable tool for businesses aiming to engage with their audience, cultivate brand loyalty, and boost conversions.
However, with the ever-increasing volume of emails flooding inboxes, it's crucial to create email marketing newsletters that stand out and resonate with your subscribers.
In this comprehensive guide, we will walk you through the best practices and strategies to make your email campaigns successful, ensuring they captivate your audience and drive engagement.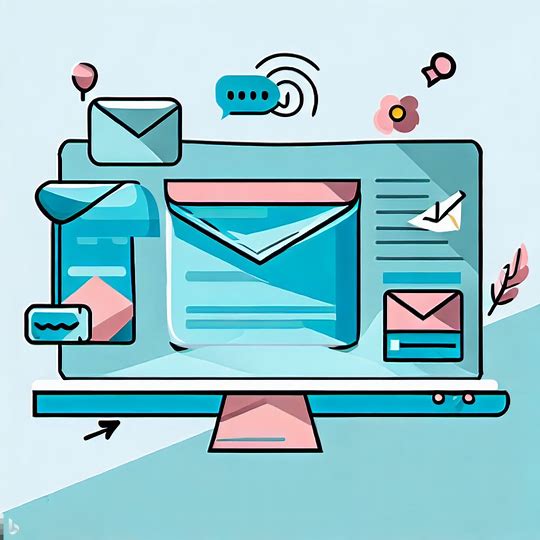 Table of Contents
General Guidelines for Crafting Compelling Email Marketing Newsletters
1. Craft a Great Subject Line
The subject line is the first thing your recipients see when your email lands in their inbox. A compelling subject line can significantly impact the open rate of your email.
Some recommendations:

Emails with personalised subject lines are 26% more likely to be opened.

Source: Campaign Monitor
2. Utilise Pre-Header Text Effectively
Often overlooked, the pre-header text appears right after the subject line in the inbox preview. It offers a valuable opportunity to complement your subject line and entice recipients to open the email.
Aim for 50-100 characters of engaging text that summarises the email's content. This is especially useful for mobile users who can quickly decide whether to open the email based on the pre-header text.

3. Include a "View in Browser" Link
Adding a "View this email in your browser" hyperlink to your email template ensures that all recipients can access the full version of your email, regardless of their email client or rendering issues. While seemingly minor, this simple addition enhances email readability and accessibility.
4. Incorporate Your Company Logo
Branding elements, such as logos and colours, enhance brand recognition and credibility. Ensure you use a logo with a transparent background, include your company name in the Alt attribute, and link the logo image to your website for a seamless brand experience.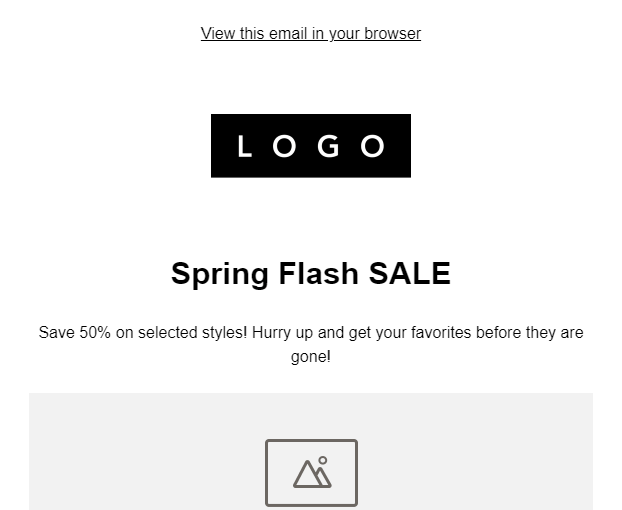 5. Optimise the Footer Content
The footer of your email newsletter is key for providing essential information about your company, such as logo, name, address, website URL, and contact details.
Including an unsubscribe link is essential, as it allows recipients to easily opt out of future emails, ensuring compliance with email marketing regulations. Remind recipients how they subscribed to your newsletter and offer options for updating email preferences.
6. Provide a Plain-text Version
Include a plain-text version of your email alongside the HTML version. This ensures your email can be viewed by recipients who prefer plain-text emails or are using wearable devices. Additionally, it can help bypass spam filters on certain email clients.
Design Guidelines for Engaging Email Marketing Newsletters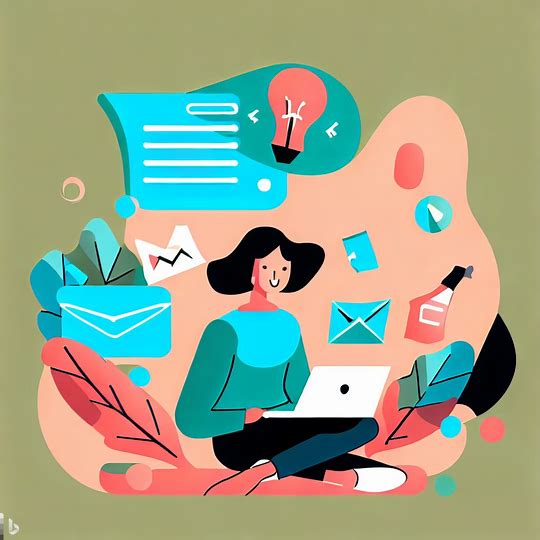 1. Optimal Width of 600px
For effective rendering across most email clients, design your email with a width of 600px. This size has proven to be effective and user-friendly, regardless of the device or email platform.
2. Maintain Consistency with Your Brand's Style Guide
Your email newsletter serves as an extension of your brand. To enhance recognition and trust, maintain a consistent look and feel in terms of design, colours, and overall aesthetic. Adhere to your brand's style guide to reinforce your brand identity.
3. Use Appropriate Padding and Alignment
A well-organised and user-friendly layout keeps recipients engaged. Avoid clutter and ensure ample white space. Strategically position your copy and visuals, and use appropriate padding and alignment for a balanced design.
4. Style Links and Keep Them Concise
Visually appealing and branded links enhance the overall email experience. Ensure all links align with your brand guidelines. Also, keep the links concise to avoid display issues on mobile devices.
5. Consider Implementation Limitations
While email marketing platforms offer flexibility, certain design capabilities might be limited. Consult with your team to understand how the email will be implemented, and opt for a one-column layout for universal compatibility.
Content Guidelines for Captivating Email Marketing Newsletters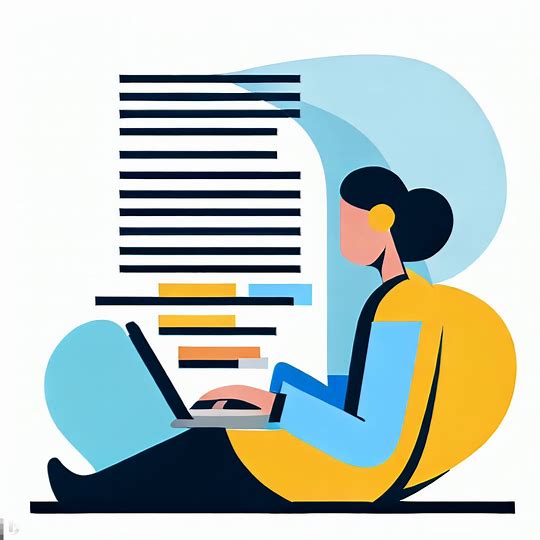 1. Keep Content Relevant and Accurate
Capture your audience's attention by keeping your content brief, direct, and accurate. Prioritise important information at the top and use headings, bold typography, colours, and white space to highlight key details. For lengthier campaigns, consider providing additional information on a separate landing page.
2. Ensure Accurate Dynamic Content
Personalised emails can significantly boost the effectiveness of your campaign. Test your emails for all possible variations and verify that your variables are functioning correctly. Use your email marketing platform's preview features or perform test sends to ensure optimal personalisation.
3. Perform Additional Checks
Before sending out your email newsletter, conduct thorough reviews to ensure that your email contains a salutation, is free of spelling and typographical errors, includes functioning call-to-action (CTA) links, and has easily legible content on mobile devices. Optimise and tag images appropriately, ensuring compatibility across various email clients.
Compatibility Checks for Seamless Email Marketing Newsletters
1. Address Outlook-Specific Code
Different versions of Outlook have varying limitations. Familiarise yourself with the target devices for your email marketing newsletter and establish alternative solutions for potential compatibility issues.
2. Remove Irrelevant Code
If you're reusing an existing email template, review and test it across devices to eliminate sections from previous newsletters that may no longer be relevant.
3. Final Checks and Validations
Conduct a final check to ensure your email newsletter looks great on actual mobile devices with various email platforms like Gmail, Inbox, Outlook, iOS Mail, and Android. Utilise validation tools like Litmus or Email On Acid to confirm your email's appearance across different platforms.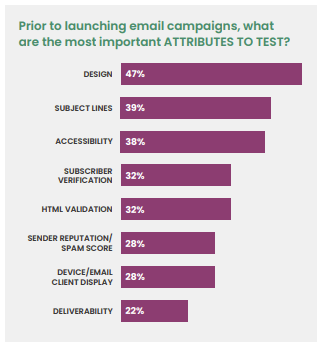 Conclusion
In conclusion, crafting a successful email marketing newsletter requires careful attention to various elements, from subject lines and pre-header text to design, content, and compatibility. By following the guidelines outlined in this comprehensive guide, you can create captivating and engaging email campaigns that outperform the competition, driving meaningful connections with your subscribers and achieving your marketing objectives.
---
Do you want your email campaigns to be a success?
The Agile Digital team, with over twenty years of experience in the email marketing industry, knows all the essential tricks to get your email rendering ideally across all email programs. Focusing on personalisation, segmentation, and 1-to-1 communication, we make your emails more relevant and authentic.
Juan Pineda
Managing Partner at Agile Digital Agency. Juan is an experienced digital professional with more than 20 years of experience in web solutions, digital marketing, and innovation. He holds a degree in Computer Sciences, and has worked internationally for renowned digital agencies. Juan provides clients with his skills and expertise in the digital field to create successful online solutions.