CGE Partners
Case Study
We are proud to work with CGE Partners, a leading private equity investor company. We provide them with a CMS website that is easy to use and maintain. This allows our client to focus on their important work.
Our website maintenance services keep their site running smoothly so they can continue to make a difference in their industry.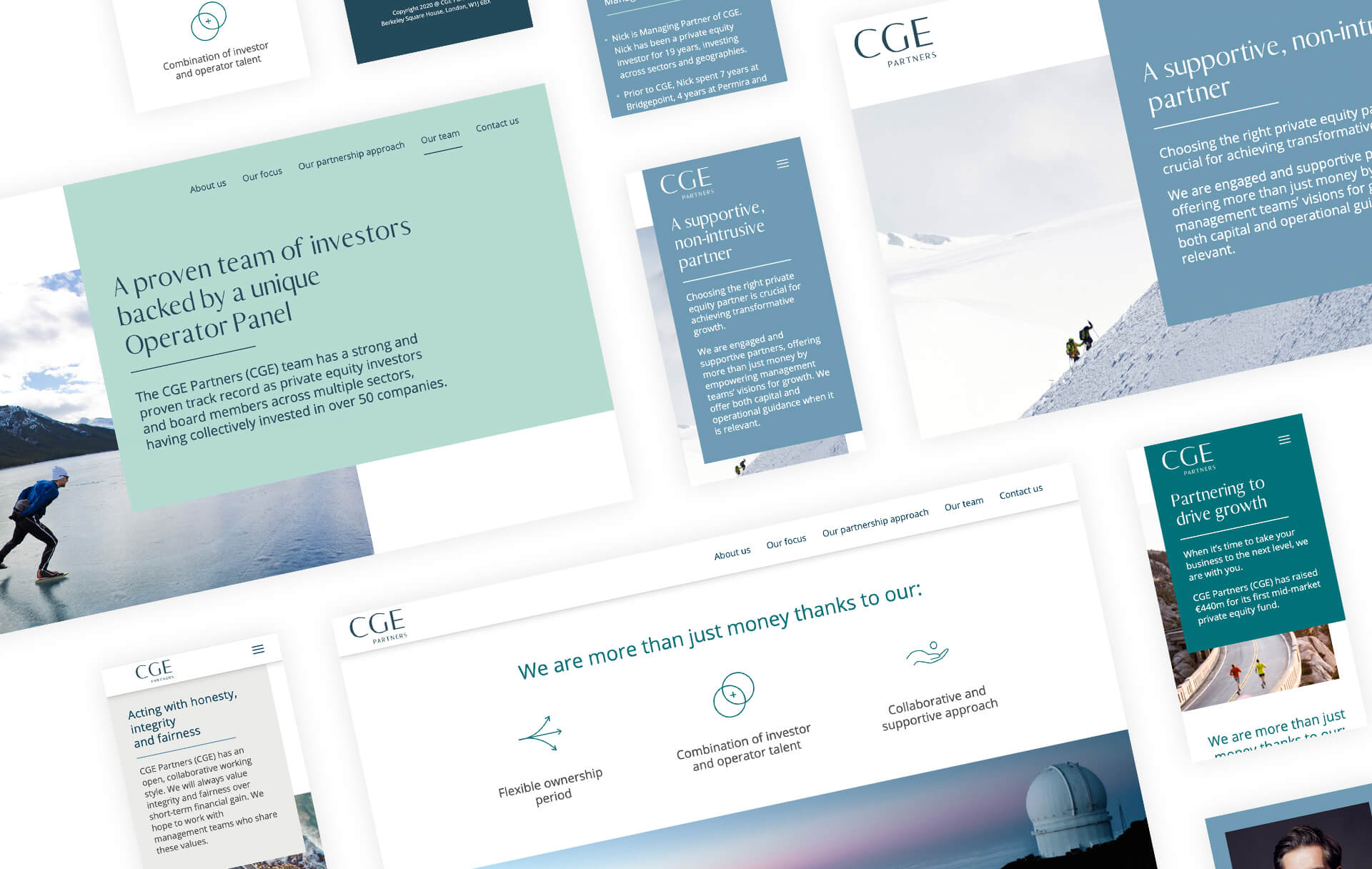 CGE Partners
CGE Partners are experienced private equity investors across a number of sectors with a passion for building businesses.
They invest in purposeful small and medium-sized businesses in Western and Northern Europe.
CMS
Website development
WordPress development
High-Performance WordPress Hosting
Website support
Website maintenance
24x7 website monitoring
We have been working with CGE Partners for many years, helping them with the development, hosting, web support and website maintenance of their corporate website. We are proud to have been a part of their team and to have helped them grow their online presence.
Customer
Testimonial
Agile maintain my firm's website and we always enjoy an incredible level of service from the team – they are super fast, get everything right first time, and are a pleasure to work with.
Stephen Moore
CGE Partners
We offer website maintenance services that can take care of all the updates and changes you need, so you can focus on what's important to you.
Keep your website running smoothly with our maintenance services.