Efficient Website for CGE Partners
We are excited to continue our work with CGE Partners and help them with the development, hosting, web support and website maintenance of their corporate website.
WordPress Support
& Managed Hosting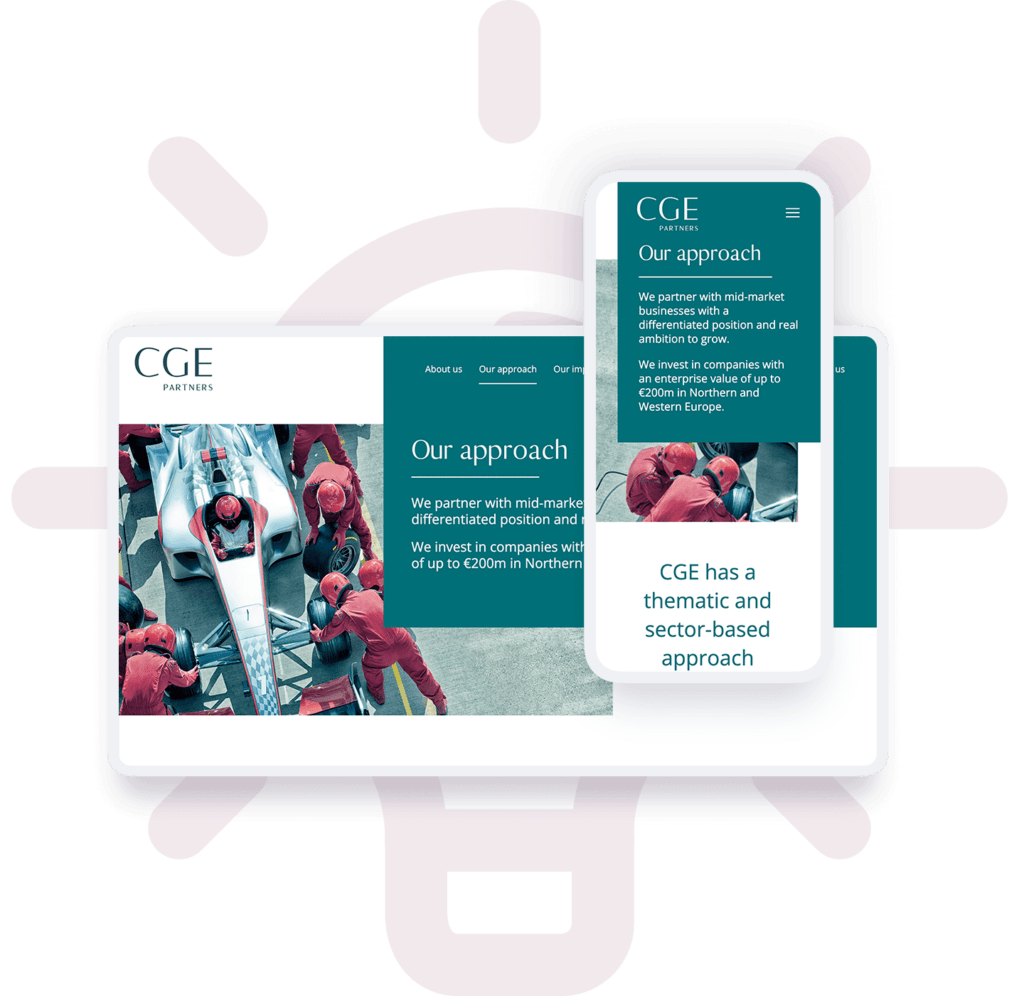 About the client
CGE Partners are experienced private equity investors across a number of sectors with a passion for building businesses.
They invest in purposeful small and medium-sized businesses in Western and Northern Europe.
Project
Details
Services provided
Website Hosting
Content Management System
24x7 Website Monitoring
The Project
We were delighted to be engaged to create the corporate website for CGE Partners.
The aim of the project was to deliver an easy-to-use, easy-to-maintain website that would effectively communicate the company's message.
After thorough consideration, we opted for WordPress and reusable components for the website development. The WordPress platform is an excellent choice for creating websites, it is user-friendly and effortless to maintain.
Our client was extremely pleased with the new website and the high standard of service we provided.
We continue to host, maintain and support the website to ensure it runs smoothly and efficiently.
Client
Testimonial
Agile maintain my firm's website and we always enjoy an incredible level of service from the team – they are super fast, get everything right first time, and are a pleasure to work with.
Stephen Moore - Head of Finance
CGE Partners
We're here to help keep your website up and running smoothly.