Premedia
Case Study
We created a HubSpot email template and custom email modules for marketing solutions provider Premedia. These tools helped streamline their marketing communications and provided a more professional look and feel to their messages.
Premedia shared they are very happy with the implementations, the modules are really looking good and the usability is great.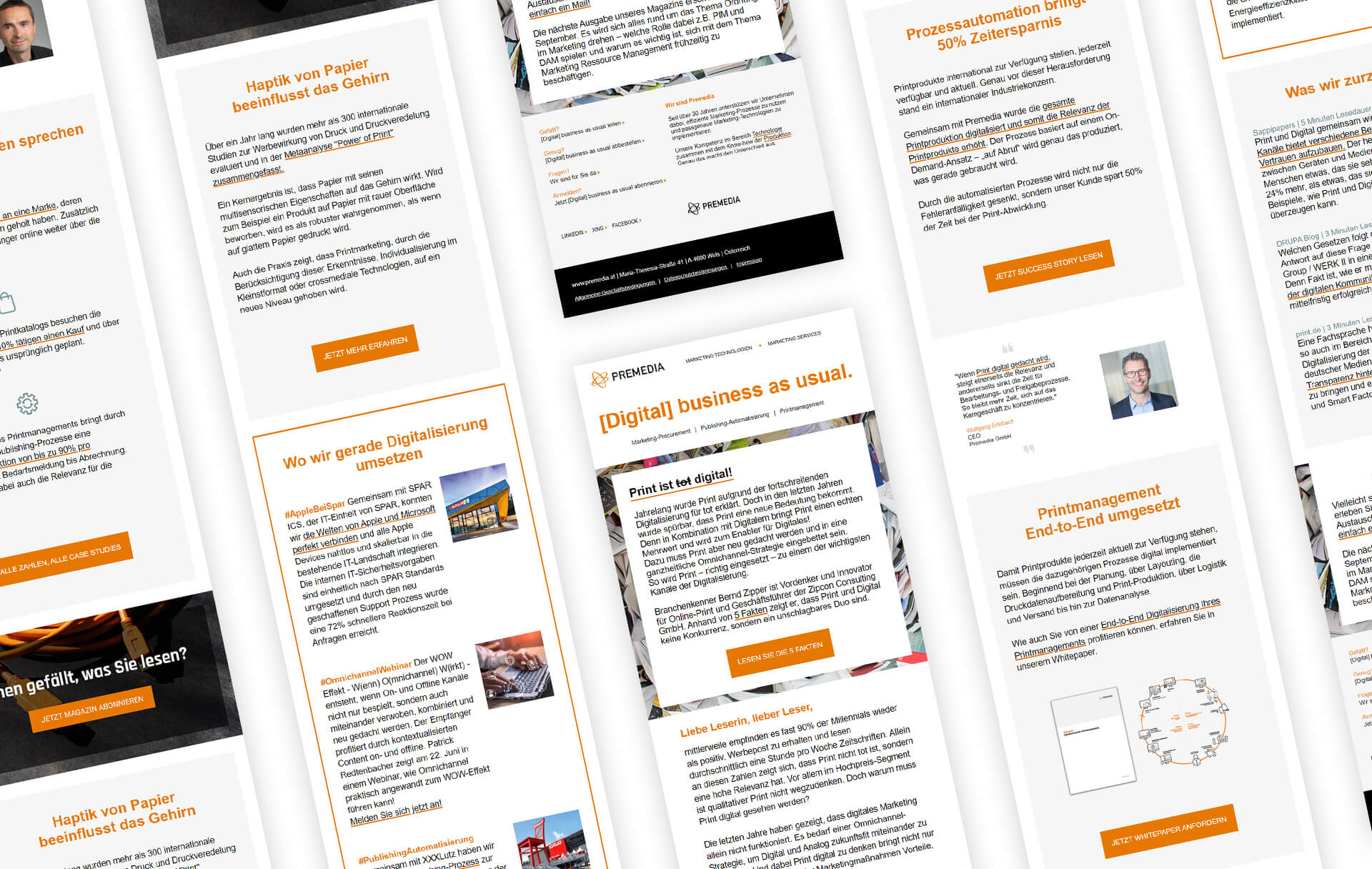 Premedia
Premedia is an Austrian company specialising in content production, organisation and timely distribution through the appropriate channels. Their extensive experience is reflected in two core areas: marketing technologies and marketing services.
HubSpot Integration
Custom email modules development
Front end development
Project Management
Quality Assurance
Premedia came to us as they were planning to send their e-magazin (a B2B newsletter) for the first time. They wanted to use HubSpot since they were using the platform already for their email campaigns. The problem they came to us with was that they were not able to transform the newsletter design into HubSpot modules in sufficient quality.
We helped them by creating the required email template and custom email modules in HubSpot completely matching the client design.
Each module had a number of well-thought options to provide enough flexibility to the email creators like image size and alignment, and paddings setup. We also made the modules use HubSpot drag and drop option in order to make them easier to arrange.
Our team of experts have helped design and implement successful marketing solutions for clients in a wide range of industries.
Looking for a reliable digital agency to boost your online presence?