DIU.Digital
Case Study
A HubSpot COS marketing website build for MarTech technologies consultation and integration provider DIU.Digital.
DIU were very pleased with the process and the outcome of our work. They consequently commissioned us to build their JobFlow product website following the same process.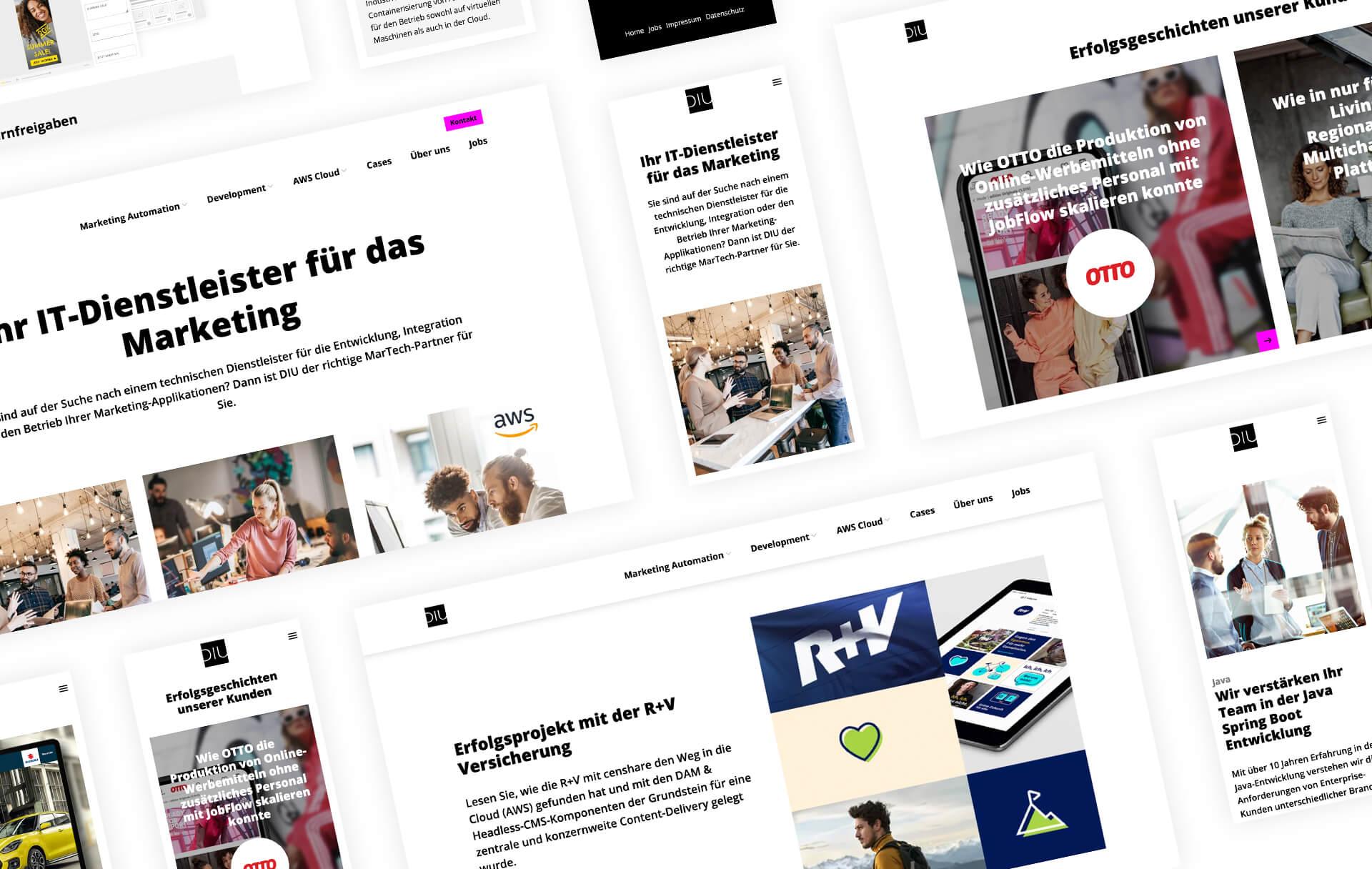 DIU.Digital
DIU is a leading service provider for digitalization and automation of business processes.
HubSpot COS development
Front end development
Project Management
Quality Assurance
HubSpot configuration
DIU.Digital came to us as they were seeking an experienced HubSpot agency that could help them rebuild their existing marketing website using HubSpot COS. They were already using other HubSpot services like HubSpot forms and emails and had already taken the decision to go with the HubSpot COS because of the ease of use, drag and drop and customization options.
DIU had their new website designed internally and this was the starting point for our work. After carefully exploring their designs we identified a detailed list of all the custom HubSpot modules they would need us to build. Once we agreed on the final module list with the client, we stepped into implementing them into their HubSpot CMS.
Each module had a number of well-thought options to provide enough flexibility to the website content creators without overwhelming them with complexity.
Building the website in a modular way gave DIU the complete freedom to easily create as many new pages as they wanted using the drag and drop functionality in HubSpot.
If you're looking for a reliable digital agency to help improve your online presence, we'd be happy to chat with you.