J1 Teachers: Organic Traffic Explosion
J1 Teachers were looking for a cost-effective way to increase qualified traffic to their website. Our SEO plan helped them increase organic traffic by 6,000% after one year.
Transforming J1 Teachers'
SEO Presence
The Challenge
When J1 Teachers approached our agency, their website suffered from low traffic and failed to rank for relevant keywords.
The Solution
Our comprehensive SEO plan aimed to transform their online presence and boost their visibility among their target audience.
The Results
Increased traffic and visibility have helped J1 Teachers connect with more individuals interested in teaching abroad, resulting in an increase in job placements.
Year-over-Year
SEO Results
6000

%

ORGANIC TRAFFIC GROWTH
250
x ORGANIC KEYWORDS GROWTH
100
x INCREASE IN CLICKS FROM SERPS
SEO Agency
for J1 Teachers
The SEO Project
J1 Teachers decided to change their SEO agency aiming to improve their online presence and they picked our SEO plan.
It consists of specific monthly SEO actions including keyword research, technical audits, content creation, citations cleaning, and directory submissions.
It is specifically designed to help small businesses maximise their online presence.
Using this package has led to an incredible improvement of all of the client's SEO metrics.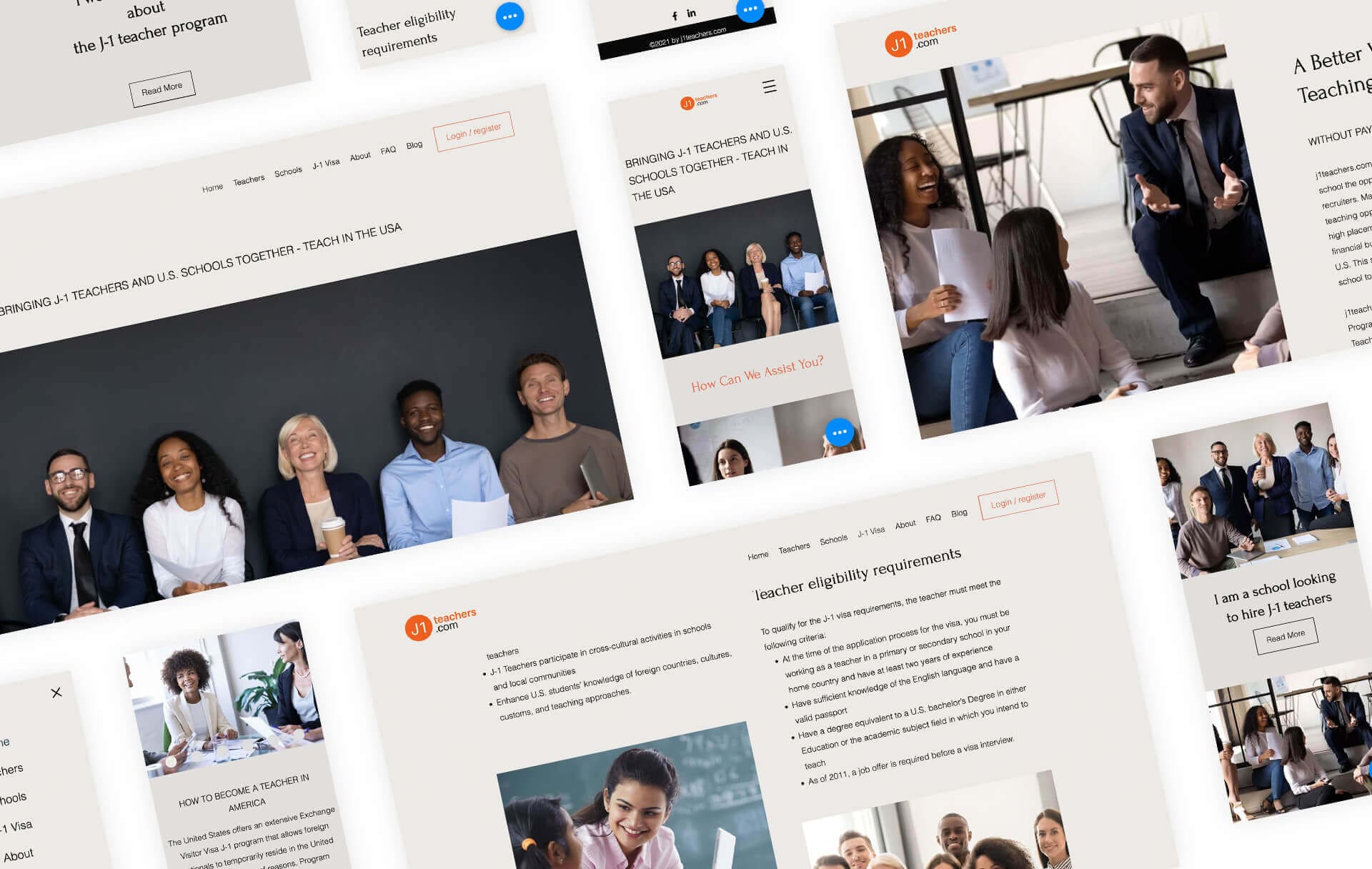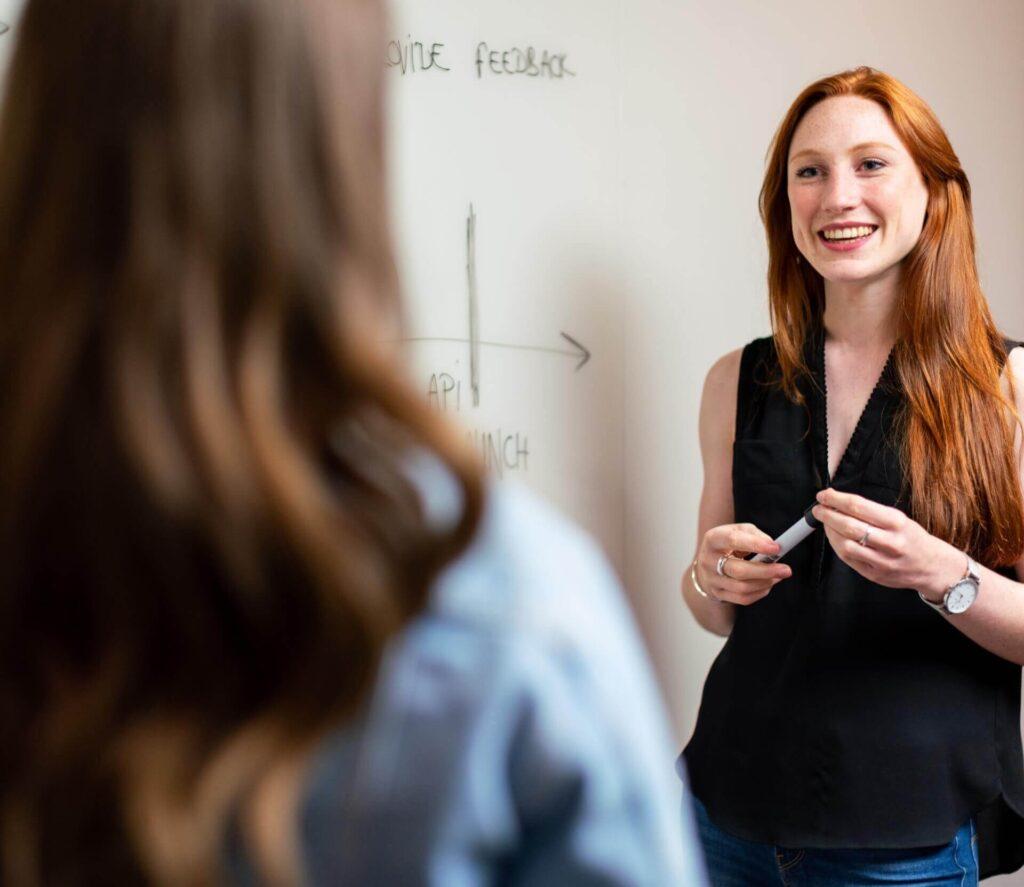 J1teachers.com serves as an invaluable platform for J-1 teachers seeking teaching opportunities in the United States.
Traditionally, finding teaching positions in the U.S. has been challenging and expensive due to the involvement of recruiters who charge exorbitant fees.
J1teachers.com offers an alternative solution by enabling direct connections between teachers and schools, eliminating the need for costly intermediaries. By removing financial burdens and streamlining the recruitment process, J1 Teachers empowers teachers and schools alike.
The Project
Scope
Initial status
J1 Teachers' website had little traffic when we took over as SEO agency, and it wasn't ranking for any relevant keywords.
Keyword research
We conducted thorough keyword research to identify the most relevant and valuable keywords in the J1 sector. By understanding the industry landscape and analysing competitors, we developed a solid foundation for J1 Teachers' SEO strategy.
Technical SEO Audit" width="134" height="185">
Our team performed a comprehensive technical SEO audit to uncover and address issues affecting J1 Teachers' search engine rankings. We addressed problems such as broken links, indexing issues, performance inefficiencies, and sitemap errors, ensuring that the website was optimised for optimal visibility.
Content Creation
Creating high-quality, keyword-rich content is crucial for ranking well in search engine results. We developed a content strategy tailored to J1 Teachers' target audience and industry. Our affordable SEO package included the creation of keyword-targeted content that resonated with both search engines and users.
Onsite Optimisation
To enhance J1 Teachers' search engine visibility, we optimised various on-page elements. This involved reworking titles, meta tags, element hierarchy, internal and external links, alternate image tags, schema, and page content. By aligning these elements with our keyword analysis, we were able to broaden J1 Teachers' reach and establish a stronger position in the competitive J1 visa industry.
Directory listing
Our team identified relevant websites and directories where we could register J1 Teachers' business profile and create backlinks to their website. This strategy further amplified their online visibility and generated additional traffic.
Outstanding Results
J1 Teachers' partnership with our SEO agency exemplifies the impact of a well-crafted SEO strategy on driving organic traffic and improving online visibility. By leveraging our affordable SEO package, J1 Teachers achieved unprecedented growth, attracting a wider audience of individuals interested in teaching abroad and securing more job placements.
Our comprehensive approach, including keyword research, technical optimisation, content creation, onsite enhancements, and directory listings, paved the way for J1 Teachers' remarkable success.
Get more traffic with SEO
If there's one thing every business needs, it's a website that will draw in customers and keep them engaged. To ensure your website is up and running smoothly, SEO is essential.